Andalay Solar Inc (OTCMKTS:WEST) seems to be waking up. After a long period of low activity, volume picked up recently and crossed the level of 400 million shares. The reason? That's the interesting thing. Nothing was reported by the company. In WEST, they cannot really explain what was going on with the shares. We became interested and commenced an investigation to justify the move. We found valuable patents on the balance sheet as well as the contracts signed with big partners in the past. We will tell you more in this piece. Have a look at the price action.
The company's common shares were valued $60 in 2008. The price has been declining since that time. However, the valuable patents are still with the company. Keep reading if you want to know more.
Andalay Solar
WEST was founded in February 2001 in California. Later in June 2006, the company was reincorporated in Delaware. On August 11, 2006, the company executed a reverse merger agreement with Fairview Energy Corporation, Inc. that provided the company access to the financial markets in the US.
In February 2009, WEST signed a collaboration agreement with Enphase to "develop and market solar panel systems with ordinary AC house current output instead of high voltage DC output". Andalay's competitive advantage is highlighted in its last annual report. Its panels deliver 5-25% more energy as compared to ordinary panels. Additionally, it is said to be "an ideal solution for solar installers and do-it-yourself customers".
Furthermore, on May 17, 2010, it signed a worldwide license agreement with Westinghouse, Inc. The new business plan was promising. WEST agreed to "manufacture, distribute, and market solar panels under the Westinghouse name".
Energy sector
The energy industry was booming in those years. Many companies operating in the solar industry made millions. The oil price was extremely high. It crossed $100 per barrel. Alternative energy sources such as the solar, wind, and other renewable energy sources benefited from the situation. The share price of WEST can be very well explained using the following oil price chart.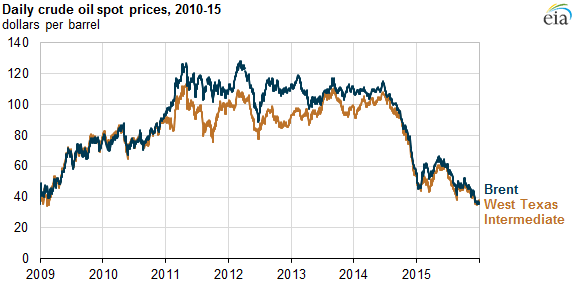 U.S. Energy Information Administration
According to the chart, the obvious problem for WEST was when oil prices touched their highest levels and then commenced to decline; from $120, it went to $60 in less than a year. What happened to the solar sector? Solar energy is an expensive substitute for oil. If the oil price goes high, solar companies make tons of money, as governments encourage renewable energy sources. However, when the oil price collapses, consumers don't want to pay for that expensive type of energy, consequently solar companies suffer.
What's happening now with the oil price? Prices have bounced off the lows as OPEC commenced to cut oil production in late 2016. The World Bank and the investment community expect oil prices to keep rising. Have a look: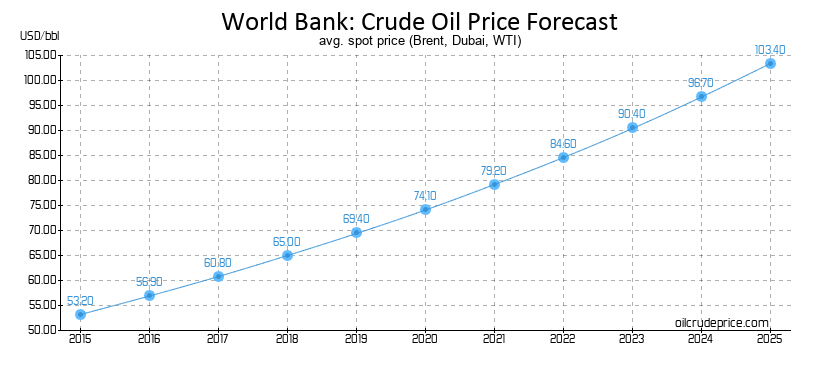 Is that good for WEST? Yes, it is phenomenal, as the company still holds patents that will be useful for new companies benefiting from a new solar energy rush.
No news? Check the Patents and Intangible assets
As the industry was absolutely killed in 2015 and 2014, the company did not send out news in those years. Hence, we could not justify the latest increase in volume with some news from the company. The most recent news is about agreements with debt holders and investors trying to profit from the situation of the company. Market participants can check this agreement, for example, signed on October 19, 2016 with Tarpon Bay Partners, LLC, which acquired $630,393.03 of past-due accounts payable of WEST. 
Many investors may be betting on a recovery of the solar sector, as oil prices keep increasing. It could not be so illogical. But, in any case, why is the company interesting? We found the answer to this question in the last annual report: the patents owned by the company:
Country of issuance

Patent Number

Date of Expiration

United States

8,813,460

September 20, 2027

United States

7,406,800

May 18, 2024

United States

7,832,157

May 18, 2024

United States

7,866,098

May 18, 2024

United States

7,987,641

May 18, 2024

United States

8,505,248

March 13, 2028

United States

8,938,919

September 21, 2027

Mexico

274,182

May 18, 2024

China

200580015652.1

May 18, 2024

Canada

2,566,296

May 18, 2024

Japan

4790718

May 18, 2024

EPO (Validated in France, Germany and the United Kingdom)

2118935

September 21, 2027

Japan

5175354

September 21, 2027

Australia

2005248343

May 18, 2024

South Korea

10-1497298
What is the value? The following is the state of the assets reported on the balance sheet. It is from its last annual report, which was reported in 2016. We only want to have a look at the valuation given to those patents. Have a look:
Cash

$
61,542
$
150,081

Accounts receivable, net

118,456
567,523

Other receivables

—
21,378

Inventory

728,372
786,636

Prepaid expenses and other current assets

280,066
317,510

Total current assets

1,188,436
1,843,128

Property and equipment, net

699
13,854

Patents, net

1,131,327
1,244,712

Other assets, net

240,478
363,711

Total assets

$
2,560,940
$
3,465,405
The company's common stock was worth $60 in 2008, because the company was making money thanks to this know-how accumulated. The company also has some liabilities, however, if the oil price increases as the World Bank expects, the solar industry will flourish again and these patents will be useful. Perhaps market participants are betting on that case scenario.
Conclusion
WEST's shares are moving in a strange manner. The company did not issue any news to justify an increase in volume, or a share price spike. But, this is exactly what happened a few days ago. We checked the assets hidden on the balance sheet to understand what may be going on. We found many patents, and know-how accumulated. Additionally, we tried to understand the situation of the solar industry. If the oil price increases as the World Bank expects, then the solar industry will flourish again. If that is the case, the company may become extremely interesting because of those patents. We believe that this may be the only way to justify the market move. Try to stay alert on this name. Hopefully, the company will be releasing news soon.
We will be updating our subscribers as soon as we know more. For the latest updates on WEST, sign up below!
Image courtesy of Flickr
Disclosure: We have no position in WEST and have not been compensated for this article.