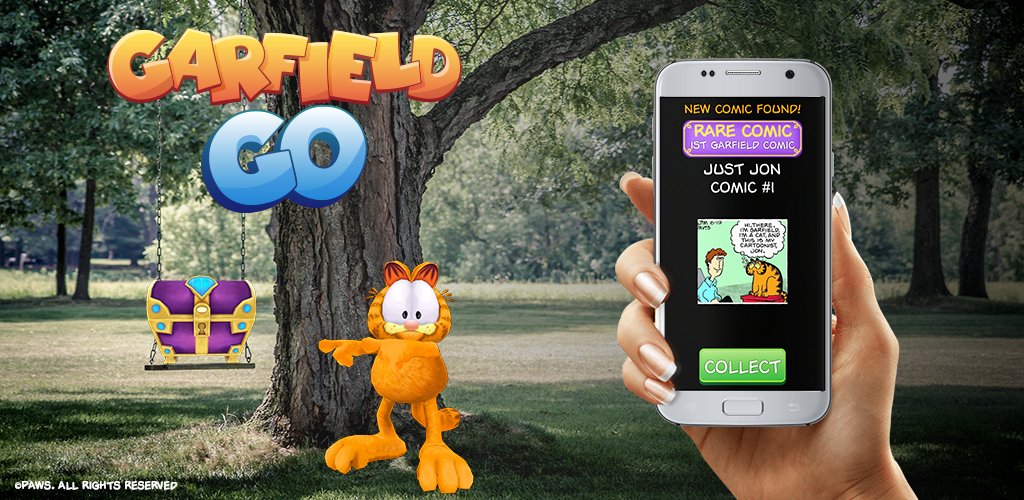 The gaming industry, more specifically the e-gaming companies that develop new software to be used in smart phones, is at the moment booming. Take for example the Pokemon GO game. In a very short period of time, it became extremely popular. Very recently, it surpassed $1 billion in revenue. This type of growth drew the attention of investors. This is the reason that today we are reviewing an interesting OTC stock operating in this sector; Freeze Tag, Inc. (OTCMKTS:FRZT), which has already developed large number of games including the Garfield Go! and others. The recent large volume and share price uptrend motivated us to write a report on it.
Company Strategy and Demand
Freeze Tag, Inc. is "creator of mobile social games, based on a free-to-play business model that has propelled games built and marketed by some of our competitors to worldwide success". Candy Crush Saga, or Pokemon Go are some examples of games that started the way FRZT markets its software. Additionally, FRZT players can compete and encourage other players using networks, such as Facebook, and Twitter. The company was created by experienced programmers with several hits including Victorian Mysteries®,  Unsolved Mystery Club®, and Etch A Sketch®. Furthermore, the company noted in its annual report that it does not only plan to grow organically, but it is also planning to acquire other business. The strategy is quite ambitious:
"We have also announced our intention to grow through acquisition. We feel that the time is right to build an alliance of mobile game developers who can become stronger and more successful by working together to build a company that can leverage market intelligence, development expertise and cross-promotional opportunities to achieve great results for our customers and shareholders." Source
Acquiring other businesses to grow is a great idea, as the sector is growing very fast. Thus, the company needs to try to move faster. The CAGR expected is about 17.7% for the period from 2015 to 2020. Have a look at the following chart:
Source: Newzoo 2016 Mobile Games Report
The company generates revenues from the licensing of its games. Online games portals and smartphone device manufacturers are responsible for marketing the games to end-users and makes a contribution to the company. In addition to the sale of products and the licenses to third-party licensees distributors, the company also obtains "Ad game revenue ". Partners of the company offer the games for free and receive some revenue from the advertising embedded in the games. The revenues from advertising is also paid to FRZT. The main distributors are the following ones:
"For the year ended December 31, 2016, the Company's primary distributors that represented 10% or more of its revenues were: Apple – 28.78%, Square Enix Ltd. 28.25% and G5 Holdings Limited – 18.02%. For the year ended December 31, 2015, the Company's primary distributors that represented 10% or more of its revenues were: Big Fish Games – 23.67%, Wired Media – 22.74%, Apple – 18.08% and S.A.D. – 13.51%." Source
Why is the share price increasing?
In our opinion, the most recent share price increase is justified by the announcement made on June 7, 2017. FRZT noted that day the official launch of Garfield Go! in North America; a hunt game similar to Pokemon Go!. Craig Holland, CEO of Freeze Tag, explained the move as follows:
"We're excited to announce our official launch date of June 13th for the first Augmented Reality mobile game featuring the loveable Garfield comic character, who will turn 39 on June 19, 2017." Source
The share price went from trading at the level of $0.0004 to $0.0023. This is approximately a 475% return, which is astonishing. In our opinion, market participants may be discounting that the game will be at least as profitable as Pokemon Go!, which had $950 Million in revenue in 2016. If this is the case, we believe that the share price should go higher. But, it is always difficult to predict the behavior of gaming consumers. This is an example of other games released by competitors:
On April 25, 2017, it was put out that the game had been released in Apples App Store (iOS), and Googles Play Store in Australia. But, the stock reaction was not similar as the market is not as big. It seems that the company decided to release there first to build enough data analytics to provide better version of the game in the US. According to a press release put out on June 2, 2017, the results of game were successful. Craig Holland, CEO of Freeze Tag, explained it in the following way:
"Results from the user tests of Garfield GO! In Australia were beyond our expectations. Based on the wonderful feedback, we've implemented the most requested features into the game and are preparing for the launch in North America." Source
FRZT released other games before Garfield Go!, which can be seen on the company website. The previous to this one was announced on March 29, 2017. It is called Alpha Bunny and is available  on Apple's App Store (iOS), and Google's Play Store. Craig Holland explained in the following words:
"Like our other popular word games, Alpha Bunny features adorable graphics, exciting word game mechanics, and fanciful sound & music for hours of vocabulary fun." Source
Conclusion
FRZT shares the same strategy implemented in Pokemon Go!, and other very successful smart phone games. If the company is able to obtain the same amount of downloads of those games, the company is a gold mine. On the top of it, we assessed the company and saw that these are not amateur programmers, but they have been working in the sector for many years. It seems that some market participants do not want to wait for the next earnings release. They are buying right now and pushing up the share price. We will be following the company closely. This stock may surprise again soon. We will be updating our subscribers as soon as we know more. For the latest updates on FRZT, sign up below!
[ninja-inline id=14000]
Disclosure: We have no position in FRZT and have not been compensated for this article.