OUR NEW PROFILE IS:  
(NASDAQ: AGBA)
Revenue for Q1 2023 of

USD$11.1m

, up 533% on the same period in 2022
AGBA Group expected to achieve approximately

US$160 million

in revenue for 2023 After

posting $30+ Million in 2022

.  This would be a 500%+ Increase
Largest Independent Financial Advisor in Hong Kong & 3rd Largest Healthcare Brand in Hong Kong
Hello Everyone,
Did you see our last profile onWednesday? It jumped 18% from the open after hitting 1.98 and staying at those levels again today after hitting 1.96.  The profile before that from last week also moved over 18% in 2 sessions after running from 8.30 to a high of 9.90!
We have another profile that is hovering in the same price range that we want you to get on your radar for Friday's session.
Pull up AGBA Immediately.
The Chinese insurance industry has experienced rapid expansion over the past decade.In addition to steadily increasing demand, two major supply-side trends have encouraged the development of the industry: (1) under the World Trade Organization (WTO) framework, the Chinese government lowered entry barriers to foreign insurers, allowing them to establish joint-venture insurance firms in China; and (2) domestic insurers strengthened themselves through initial public offerings and other market developments.
AGBA, with 2,000 financial advisors, over 200,000 customers, and roughly $200 million in normalized revenue, is the regional giant with tremendous advantage over the region to supplement the populations needs.
Their extensive partnership network includes Cigna, Zurich, BOC Life, BlackRock, J.P. Morgan, Allianz, Invesco, Fidelity International, Sun Life, MetLife, Franklin Templeton Investments, Value Partners Group, Schroders, Amundi, FWD Insurance, and many more.
In 2019, China became the world's second largest insurance market with annual premium income hitting USD0.63 trillion dollars, but insurance penetration is still far behind those of developed markets
There are now more options for foreign insurers to enter or re-enter China and capitalize on the opportunities presented by new opening-up policies
Competition from foreign insurers will push domestic insurers to learn from global best practices and shape a better insurance industry
AGBA is a leading one-stop financial supermarket based in Hong Kong offering the broadest set of financial and healthcare products in the Guangdong-Hong Kong-Macao Greater Bay Area (GBA) through a tech-led ecosystem, enabling clients to unlock the choice that best suits their needs.
Trusted by over 400,000 individual and corporate customers, the Group focuses on four market-leading businesses: Platform Business, Distribution Business, Healthcare Business, and Fintech Business.
Established in 1993, the company became a publicly listed company on NASDAQ in November 2022. In 2019, the Group started implementing a strategy to separate its legacy broker-dealer business into a platform business and a distribution business. Today, AGBA offers unique product and service offerings:
– B2C: market leading portfolio of wealth and health products
– B2B: tech-enabled broker management platform for advisors
Immediate access to GBA integration and expansion capturing huge organic and inorganic growth opportunities (GBA = USD17 trillion GDP = 13% of China's economy)
Enable wealth and health with ease by offering the broadest portfolio of financial and healthcare products and services through a wide range of internal and external distribution channels (including the largest team in HK of licensed professionals.
Innovative, tech-led ecosystem backed by an in-house proprietary system, integrating innovative financial and healthcare solutions into one platform, enabling distributors and clients to unlock the best choice and benefits.
Regulatory compliance with national and provisional operating licenses since 2006 and proven operational excellence and credibility under stringent regulatory regimes.
Top-notch leaders with deep industry expertise and impeccable credentials across Platform, Distribution, Healthcare, and Fintech business for over 20 years.
The Group now comprises of four market-leading businesses:
1. Platform Business: The Group operates as a "financial supermarket" offering over 1,800 financial products to a large universe of retail and corporate customers.
2. Distribution Business: The Group's powerful financial advisor business is the largest in the market, it engages in the personal financial advisory ("IFA") business (including advising and sales of a full range of financial services products including long-term life insurance, savings and mortgages), with additional internal and external channels being developed and added.
3. Healthcare Business: The Group is a minority investor in, and operates, one of the largest healthcare management organizations in the Hong Kong and Macau region, with over 800 doctors in its network. Established in 1979, this business
4. Fintech Business: The Group has an ensemble of leading FinTech assets and businesses in Europe and Hong Kong. In addition to financial gains, the Group also derives substantial knowledge transfers from its investee companies, supporting the development and growth of the Group's new business models.
Our Investor Introductory Video has got almost 2m views. We'd like to thank all investors around the world for sharing your views on us, and on our business since we started active dialogue in early March. We have learned a lot and turned many suggestions/views into our operation… pic.twitter.com/353a9cjPwi

— AGBA (@agbagroup) May 16, 2023
AGBA Group Holding Limited (NASDAQ: 'AGBA') Expects High Growth to Exceed US$160m Revenue with its Market-Leading Franchise
HONG KONG, May 1, 2023 /PRNewswire/ — AGBA Group Holding Limited (Nasdaq: "AGBA"), a leading one-stop financial supermarket in Hong Kong makes certain clarifications to their projected revenue, franchise strength, and engagement with investors and analysts.
Revenue:
As previously stated in the disclosure of "AGBA Group Financial Projections 2023-2027 and Valuation Presentation" released on April 14, 2023, AGBA Group expected to achieve approximately US$160 million in revenue for 2023, which is equivalent to a 533% growth from the full year revenue in 2022 as reported in the Form 10-K for the fiscal year ended December 31, 2022. During the three years under COVID-19 impact from 2020 to 2022, the group maintained a solid revenue track record between US$69mto US$88m per annum.  AGBA expects that the current China's border reopening will spur a new wave of revenue growth in 2023 and 2024.  Further disclosures and explanations can be found in the "AGBA Group Financial Projections 2023-2027 and Valuation Presentation" at www.agba.com/ir.
Franchise Strength:
AGBA Group is situated in AGBA Tower in Wan Chai, a prominent business district in Hong Kong, serving as the headquarters of its core financial services business. With over 30 years of track record and a workforce of 2,600+ colleagues, the Group specializes in selling life insurance policies and mutual funds, making AGBA one of the largest and most established companies in the region.
AGBA Group Holding Limited (NASDAQ: 'AGBA') Announces Q1 2023 Results and Sees Tremendous Opportunities for Growth as Mainland China and Hong Kong Rebound
Revenue for Q1 2023 of

USD$11.1m

, up 533% on the same period in 2022
HONG KONG, May 15, 2023 /PRNewswire/ — NASDAQ-listed, AGBA Group Holding Limited ("AGBA"), the leading one-stop financial supermarket in Hong Kong, today published its financial results for the first quarter of 2023. The Group reported revenue of USD$11.1m, which is 5 times higher compared to Q1 2022.
During March 2023, the Group recorded the highest level of new business applications in the past three years. AGBA expects strong growth to continue throughout the remaining quarters of the year. The Group's optimistic outlook is driven by Hong Kong'seconomic rebound, marked by the reopening of borders, the return of mainland visitors, and strong domestic demand.
Throughout the first quarter, AGBA continued its tech deployment with ongoing enhancements to its client and advisor tools, further improving our customer journeys. In its Platform Business, the Group onboarded 10 new insurance partners and released more than 170 new insurance and investment products – offering over 2,000 financial products in total. In its Distribution Business, the Group signed up three new distribution partners using AGBA's platform business, OnePlatform, as well as one of the large local banks. It also kickstarted a new incubation distribution channel, partnering with smaller adviser teams.
In April 2023, the Group continued its international expansion drive by announcing an agreement to acquire Sony Life Financial Advisers Pte Ltd, a licensed financial adviser and insurance broker in Singapore. This acquisition marks a key milestone for AGBA to drive its expansion beyond the Greater Bay Area into Southeast Asia.
Also in April 2023, AGBA has in place a program to repurchase up to 1 million shares (up to a maximum value of USD 10 million). The share repurchase program reflects AGBA's commitment to returning value to its shareholders, while maintaining the financial flexibility to invest in growth opportunities.
Wing-Fai Ng, Group President, AGBA Group Holding Limited said, "Hong Kong's rebound and the return of mainland visitors, coupled with our commitment to innovation and expansion, sets the stage for an exciting period of growth and prosperity for AGBA. We expect to see continued growth, especially during the second half of this year. We remain committed to investing in our businesses, creating innovative technologies and expanding our product offerings to stay ahead of the curve and capitalize on Hong Kong's unique opportunities. Year 2023 is going to an exciting year for all of us at AGBA."
For a detailed analysis of our Q1 2023 financial results and future outlook, please refer to the accompanying investor presentation available on our website at  www.agba.com/ir
AGBA Group Holding Limited (NASDAQ: 'AGBA') Announces Share Repurchase Program
HONG KONG, April 18, 2023 /PRNewswire/ — NASDAQ-listed, AGBA Group Holding Limited ("AGBA"), the leading one- stop financial supermarket in Hong Kong, today announced that its Board of Directors approved a share repurchase program with authorization to purchase up to 1,000,000 ordinary shares of AGBA with a maximum of $10,000,000 to be expended. The share repurchase program reflects AGBA's commitment to returning value to its shareholders, while maintaining the financial flexibility to invest in growth opportunities. The program also reflects the company's confidence in its future prospects.
Wing-Fai Ng, Group President, AGBA Group Holding Limited said, "Creating and defending shareholder value is a core focus of AGBA. Our scale, combined with the strength of our business and the significant opportunities arising from China'sreopening, enables us to continue investing for the long term, while also opportunistically buying back stock through a repurchase program. This program is a direct reflection of our belief that our shares are significantly undervalued, and a demonstration of our confidence in the business and the long-term opportunity ahead."
AGBA may repurchase shares from time to time through open market purchases in accordance with applicable securities laws and regulations. Open market repurchases will be made in compliance with Rule 10b-18 under the Securities Exchange Act of 1934, as amended Exchange Act.
The manner, timing and amount of any shares repurchases will be determined by AGBA's management in its discretion based on its evaluation of various factors, including the trading price of the ordinary shares, market and economic conditions, regulatory requirements and other corporate considerations.
This authorization expires on April 18, 2024, and may be suspended or discontinued at any time and does not obligate the company to acquire any amount of ordinary shares.
NEWS
MANAGEMENT TEAM
Mr. Wing Fai NG
Chairman and Executive Director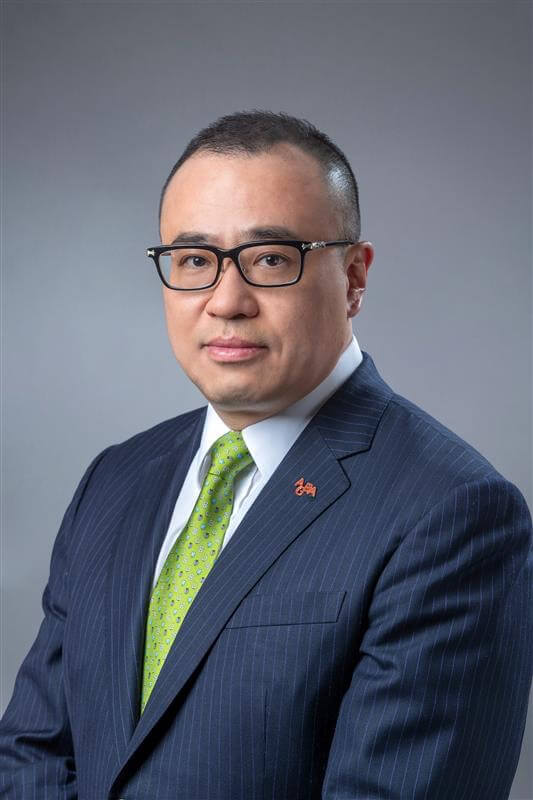 Mr. Wing Fai NG is the Chairman and Executive Director of AGBA Group Holding Limited (AGBA).
Mr. Ng earned his reputation in restructuring and transforming financial institutions in Asia in investment banking and private equity. He was the Managing Partner and Founding Partner of Primus Pacific Partners; an Asian private equity fund focused on financial services. At Primus Pacific Partners, he oversees substantial investments in New China Life Insurance Co., Ltd., the fourth largest life insurance company in China, EON Bank, the seventh largest bank in Malaysia, and many significant proprietary investments worldwide with a value of over USD2 billion.
Mr. Ng joined Fubon Financial Holding Co., Ltd. ("Fubon Financial"), the largest financial service conglomerate in Taiwan, in 2000 as the Group Managing Director reported to the board and the founding Tsai Family. He was in charge of Fubon Financial's overall strategy, capital markets, merger, and acquisition activities. In addition, he initiated a group-wide reorganization, driving the consumer banking business, customer relationship management system, and financing programs.
Among his many regional transactions, Mr. Ng represented and advised the Tsai family and Fubon Financial in its USD850 million strategic alliance with Citigroup in 2000. He also orchestrated the International Bank of Asia acquisition in Hong Kong in 2004. In addition, he led the winning bids to acquire Taipei Bank in Taiwan for USD2.3 billion the following year. Before his position at Fubon Financial, Mr Ng served as the Managing Director and Head of the Asia-Pacific Financial Institutions Group at Salomon Smith Barney (now known as Citigroup).
Mr. Ng received his undergraduate degree from the University of Cambridge where was a Jardine Scholar, and had an MBA from Harvard.
Ms. Almond WONG
Executive Director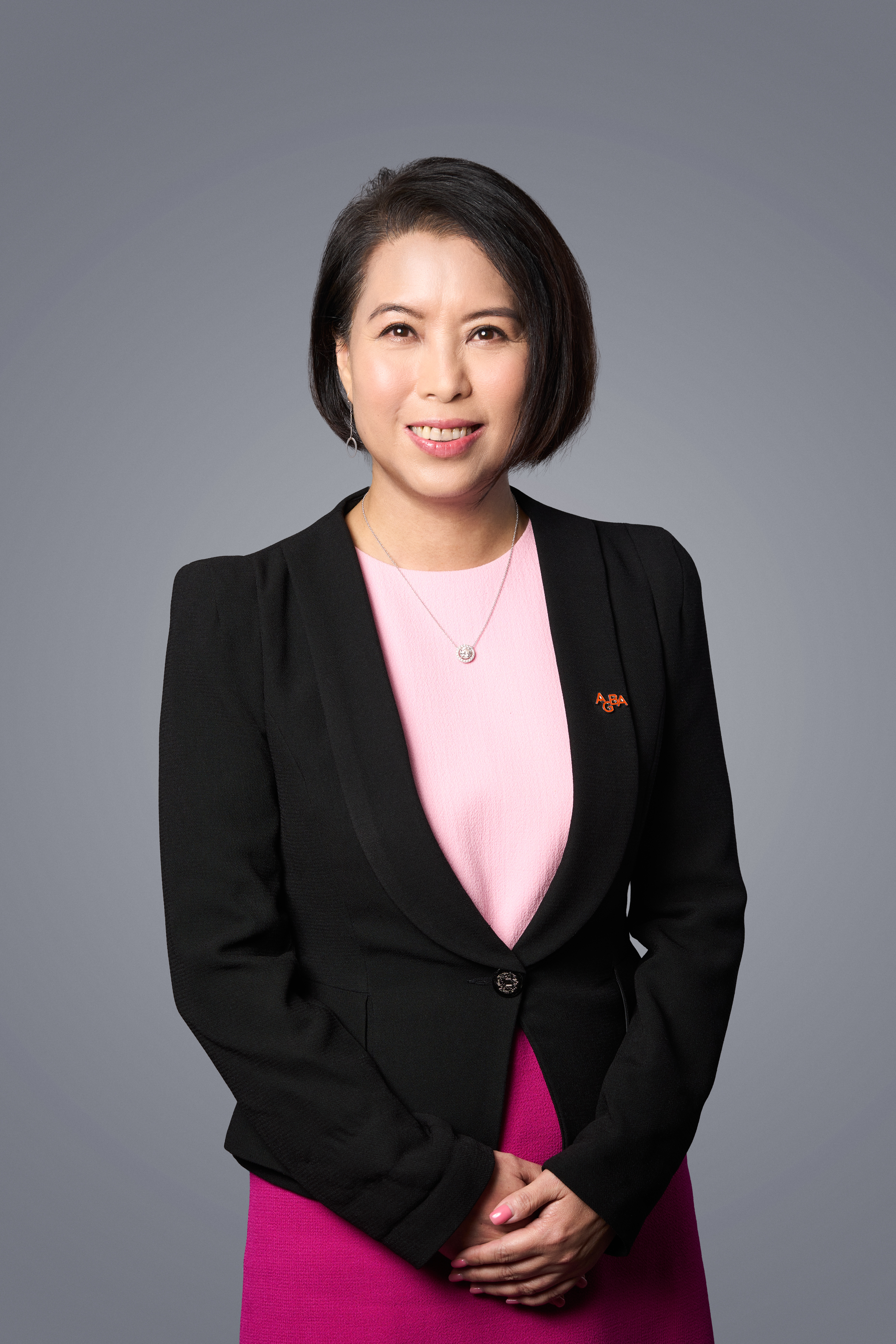 Ms. Almond WONG is the Executive Director and Group Chief Operating Officer of AGBA Group Holding Limited (AGBA).
Ms. Wong is also the Acting Chief Executive Officer of OnePlatform.  OnePlatform is one of the key pillars of AGBA, a comprehensive Finbiz-as-a-Service (FaaS) platform that expands the opportunity to financial advisors, brokers, agents, and financial institutions.
Ms. Wong has a wealth of experience in both people and operations management.  In addition, she brings unparalleled expertise across business transformation, organizational development, corporate cultural building, talent engagement and development, and internal communication.
Ms .Wong is driving OnePlatform to become a unique, omnichannel one-stop financial business service platform in the Greater Bay Area.  In addition, she works closely with the management team to optimize operational efficiency across the Group.
Before joining AGBA, Ms. Wong worked for a number of renowned multinational corporations, including AXA, SunLife Financial, Hutchison Ports, CSL, and Wyeth.
Ms. Wong earned her Master of Business Administration from the University of Leicester and she completed the Advanced Management Program at Harvard Business School.
Mr. Felix WONG
Independent Director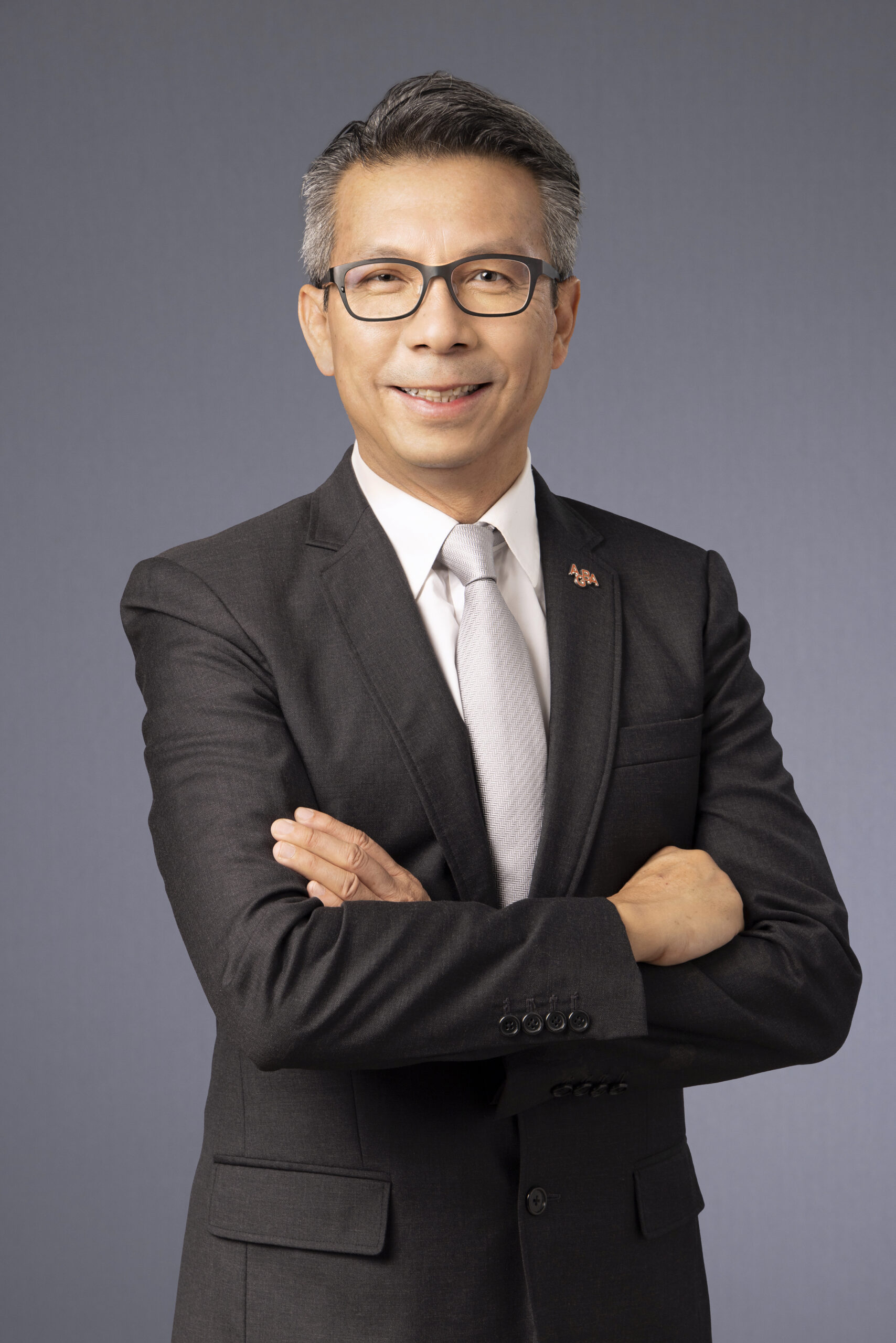 Mr. Felix Yun Pun WONG currently acts as the Chief Financial Officer of Inception Growth Acquisition Limited, a publicly listed special purpose acquisition corporation (NASDAQ: IGTA). He has acted in this capacity since April 9, 2021. He has years of executive experience with multiple leadership positions and a track record in helping private companies enter the public market. He has been the principal of Ascent Partners Advisory Service Limited, a finance advisory firm, since March 2020. From November 2017 to December 2020, Mr. Wong held the position of Chief Financial Officer at Tottenham Acquisition I Limited, a publicly listed special purpose acquisition corporation, which merged with Clene Nanomedicine Inc. (NASDAQ: CLNN) in December 2020. From August 2015 to September 2017, he served as Chief Financial Officer at Raytron Technologies Limited, a leading Chinese national high- tech enterprise. His main responsibilities in these rules have included overseeing the financial functions of the firms, assisting in establishing corporate ventures for investment, and working on deal origination of new businesses in the corporate groups. Prior to these efforts, he was Chief Financial Officer and Executive Director of Tsing Capital from January 2012 to July 2015, where he managed four funds with a total investment amount of US$600 million and focused on environmental and clean technology investments. Mr. Wong also served as senior director and chief financial officer of Spring Capital, a US$250 million fund, from October 2008 until June 2011. Additionally, Mr. Wong was the chief financial officer of Natixis Private Equity Asia from November 2006 till October 2008 and an associate director of JAFCO Asia from March 2002 to October 2006. Mr. Wong was a finance manager for Icon Medialab from July 2000 to December 2001, a senior finance manager of Nielsen from August 1998 to July 2000, Planning-Free Shopper from April 1992 to August 1998, and an auditor at PricewaterhouseCoopers from August 1989 until March 2000. Mr. Wong earned his Masters of Business degree in 2003 from Curtin University in Australia and a Professional Diploma in Company Secretaryship and Administration from the Hong Kong Polytechnic University in 1989.
Mr. Brian CHAN
Independent Director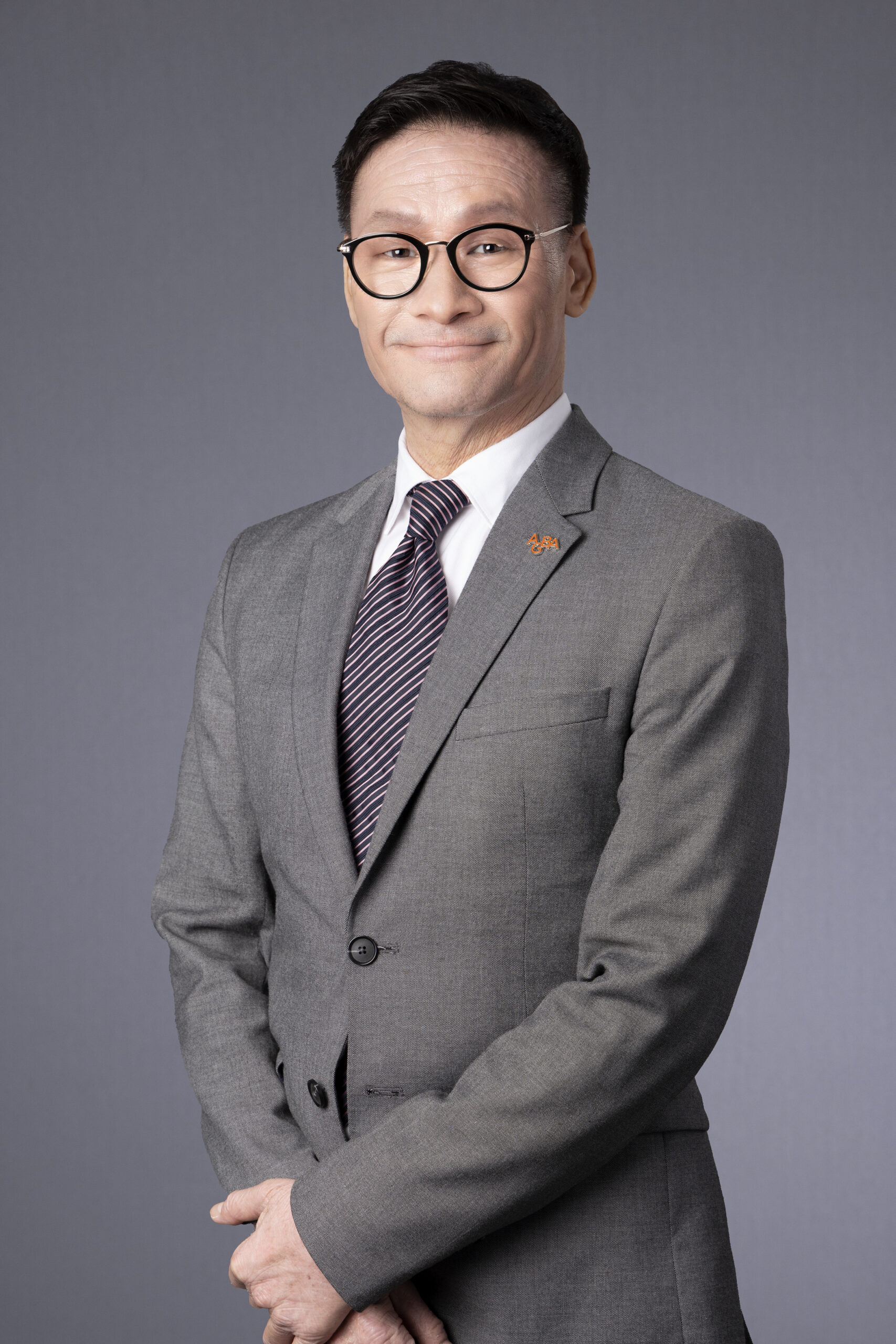 Mr. Brian CHAN has over 23 years of experience handling litigations for civil claims, intellectual property rights protection and enforcement. Since September 2007 to present, Mr. Chan has been a Senior Partner at Chan, Tang & Kwok Solicitors, a member of the International Trademark Attorneys Association. From September 1995 to August 2007 he was an Associate at Baker & McKenzie, Associate at Stephenson Harwood & Lo, Partner at Stevenson, Wong & Co., Solicitors and Consultant at Benny Kong & Peter Tang. Additionally, Mr. Chan has acted as a Counsel to various Hong Kong and cross-border mergers and acquisitions and commercial matters since August 1999. Mr. Chan is also a frequent speaker on legal issues for intellectual property rights for the Hong Kong Productivity council. Mr. Chan graduated with a Bachelor of Laws Degree and passed the Solicitors' Finals of the Law Society of England and Wales in 1993.
Mr. Thomas NG
Independent Director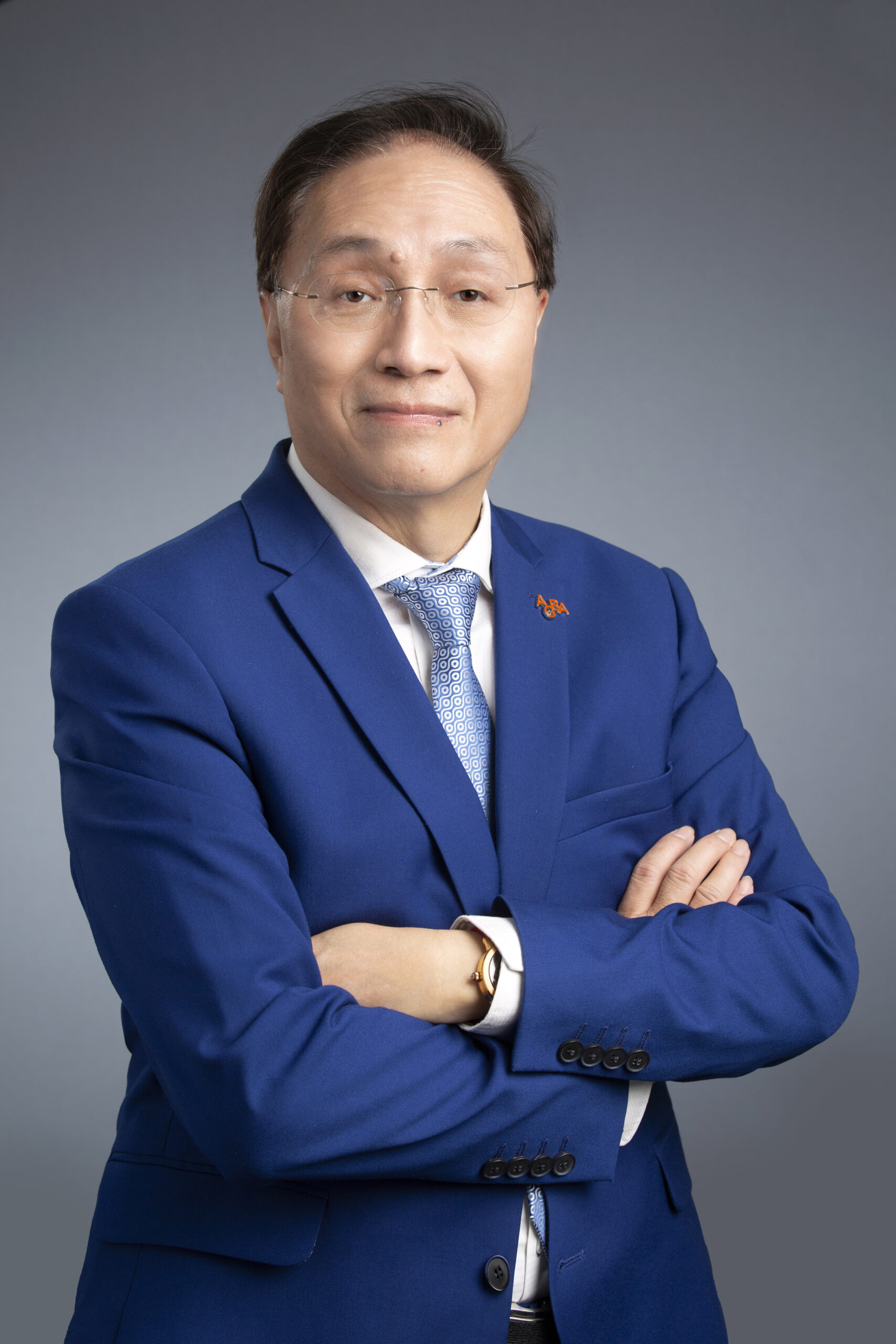 Mr. Thomas NG has 30 years of broad experience engaging in the fields of Education, Media, Retailing Marketing and Finance. He is a pioneer of IT in education and he was the author of "Digital English Lab," one of the first series of digital books in Hong Kong. Since September 2018, he has been the Chief Executive Officer of e-chat, an IPFS block chain social media focused company. From March 2017 to April 2018, Mr. Ng was the Chief Financial Officer of Duofu Holdings Group Co. Limited. In February 2016, Mr. Ng founded Shang Finance Limited and was the Chief Executive Officer until February 2017. From March 2015 to November 2015, Mr. Ng was the Chief Financial Officer of World Unionpay Group Shares Limited. In August 2003, Mr. Ng established Fuji (Hong Kong) Co. Ltd. and was the Chief Executive Officer until December 2014. Mr. Ng obtained a Certificate of Education majoring in English from the University of Hong Kong in 2000.
Sincerely,
DISCLAIMER
THIS WEBSITE/NEWSLETTER IS A WHOLLY OWNED SUBSIDIARY OF ONE22 MEDIA, LLC, HEREIN REFERRED TO AS O22, LLC
OUR REPORTS/RELEASES ARE A COMMERCIAL ADVERTISEMENT AND ARE FOR GENERAL INFORMATION PURPOSES ONLY. WE ARE ENGAGED IN THE BUSINESS OF MARKETING AND ADVERTISING COMPANIES FOR MONETARY COMPENSATION.  WE HAVE BEEN COMPENSATED A FEE OF TWELVE THOUSAND FIVE HUNDRED USD BY A THIRD PARTY, EDM MEDIA, LLC FOR A ONE DAY AGBA AWARENESS CAMPAIGN.     NEVER INVEST IN ANY STOCK FEATURED ON OUR SITE OR EMAILS UNLESS YOU CAN AFFORD TO LOSE YOUR ENTIRE INVESTMENT. THE DISCLAIMER IS TO BE READ AND FULLY UNDERSTOOD BEFORE USING OUR SERVICES, JOINING OUR SITE OR OUR EMAIL/BLOG LIST AS WELL AS ANY SOCIAL NETWORKING PLATFORMS WE MAY USE.PLEASE NOTE WELL: O22 LLC AND ITS EMPLOYEES ARE NOT A REGISTERED INVESTMENT ADVISOR, BROKER DEALER OR A MEMBER OF ANY ASSOCIATION FOR OTHER RESEARCH PROVIDERS IN ANY JURISDICTION WHATSOEVER.RELEASE OF LIABILITY: THROUGH USE OF THIS WEBSITE VIEWING OR USING YOU AGREE TO HOLD O22, LLC, ITS OPERATORS OWNERS AND EMPLOYEES HARMLESS AND TO COMPLETELY RELEASE THEM FROM ANY AND ALL LIABILITY DUE TO ANY AND ALL LOSS (MONETARY OR OTHERWISE), DAMAGE (MONETARY OR OTHERWISE), OR INJURY (MONETARY OR OTHERWISE) THAT YOU MAY INCUR. THE INFORMATION CONTAINED HEREIN IS BASED ON SOURCES WHICH WE BELIEVE TO BE RELIABLE BUT IS NOT GUARANTEED BY US AS BEING ACCURATE AND DOES NOT PURPORT TO BE A COMPLETE STATEMENT OR SUMMARY OF THE AVAILABLE DATA. O22 LLC ENCOURAGES READERS AND INVESTORS TO SUPPLEMENT THE INFORMATION IN THESE REPORTS WITH INDEPENDENT RESEARCH AND OTHER PROFESSIONAL ADVICE. ALL INFORMATION ON FEATURED COMPANIES IS PROVIDED BY THE COMPANIES PROFILED, OR IS AVAILABLE FROM PUBLIC SOURCES AND O22, LLC MAKES NO REPRESENTATIONS, WARRANTIES OR GUARANTEES AS TO THE ACCURACY OR COMPLETENESS OF THE DISCLOSURE BY THE PROFILED COMPANIES. NONE OF THE MATERIALS OR ADVERTISEMENTS HEREIN CONSTITUTE OFFERS OR SOLICITATIONS TO PURCHASE OR SELL SECURITIES OF THE COMPANIES PROFILED HEREIN AND ANY DECISION TO INVEST IN ANY SUCH COMPANY OR OTHER FINANCIAL DECISIONS SHOULD NOT BE MADE BASED UPON THE INFORMATION PROVIDED HEREIN. INSTEAD O22, LLC STRONGLY URGES YOU CONDUCT A COMPLETE AND INDEPENDENT INVESTIGATION OF THE RESPECTIVE COMPANIES AND CONSIDERATION OF ALL PERTINENT RISKS. READERS ARE ADVISED TO REVIEW SEC PERIODIC REPORTS: FORMS 10-Q, 10K, FORM 8-K, INSIDER REPORTS, FORMS 3, 4, 5 SCHEDULE 13D.O22, LLC IS COMPLIANT WITH THE CAN SPAM ACT OF 2003. O22, LLC DOES NOT OFFER SUCH ADVICE OR ANALYSIS, AND O22, LLC FURTHER URGES YOU TO CONSULT YOUR OWN INDEPENDENT TAX, BUSINESS, FINANCIAL AND INVESTMENT ADVISORS. INVESTING IN MICRO-CAP AND GROWTH SECURITIES IS HIGHLY SPECULATIVE AND CARRIES AND EXTREMELY HIGH DEGREE OF RISK. IT IS POSSIBLE THAT AN INVESTORS INVESTMENT MAY BE LOST OR IMPAIRED DUE TO THE SPECULATIVE NATURE OF THE COMPANIES PROFILED.THE PRIVATE SECURITIES LITIGATION REFORM ACT OF 1995 PROVIDES INVESTORS A SAFE HARBOR IN REGARD TO FORWARD-LOOKING STATEMENTS. ANY STATEMENTS THAT EXPRESS OR INVOLVE DISCUSSIONS WITH RESPECT TO PREDICTIONS, EXPECTATIONS, BELIEFS, PLANS, PROJECTIONS, OBJECTIVES, GOALS, ASSUMPTIONS OR FUTURE EVENTS OR PERFORMANCE ARE NOT STATEMENTS OF HISTORICAL FACT MAY BE FORWARD LOOKING STATEMENTS. FORWARD LOOKING STATEMENTS ARE BASED ON EXPECTATIONS, ESTIMATES, AND PROJECTIONS AT THE TIME THE STATEMENTS ARE MADE THAT INVOLVE A NUMBER OF RISKS AND UNCERTAINTIES WHICH COULD CAUSE ACTUAL RESULTS OR EVENTS TO DIFFER MATERIALLY FROM THOSE PRESENTLY ANTICIPATED. FORWARD LOOKING STATEMENTS IN THIS ACTION MAY BE IDENTIFIED THROUGH USE OF WORDS SUCH AS PROJECTS, FORESEE, EXPECTS, WILL, ANTICIPATES, ESTIMATES, BELIEVES, UNDERSTANDS, OR THAT BY STATEMENTS INDICATING CERTAIN ACTIONS & QUOTE; MAY, COULD, OR MIGHT OCCUR. UNDERSTAND THERE IS NO GUARANTEE PAST PERFORMANCE WILL BE INDICATIVE OF FUTURE RESULTS.IN PREPARING THIS PUBLICATION,O22, LLC HAS RELIED UPON INFORMATION SUPPLIED BY ITS CUSTOMERS, PUBLICLY AVAILABLE INFORMATION AND PRESS RELEASES WHICH IT BELIEVES TO BE RELIABLE; HOWEVER, SUCH RELIABILITY CANNOT BE GUARANTEED. INVESTORS SHOULD NOT RELY ON THE INFORMATION CONTAINED IN THIS WEBSITE. RATHER, INVESTORS SHOULD USE THE INFORMATION CONTAINED IN THIS WEBSITE AS A STARTING POINT FOR DOING ADDITIONAL INDEPENDENT RESEARCH ON THE FEATURED COMPANIES. THE ADVERTISEMENTS IN THIS WEBSITE ARE BELIEVED TO BE RELIABLE, HOWEVER, O22, LLC AND ITS OWNERS, AFFILIATES, SUBSIDIARIES, OFFICERS, DIRECTORS, REPRESENTATIVES AND AGENTS DISCLAIM ANY LIABILITY AS TO THE COMPLETENESS OR ACCURACY OF THE INFORMATION CONTAINED IN ANY ADVERTISEMENT AND FOR ANY OMISSIONS OF MATERIALS FACTS FROM SUCH ADVERTISEMENT. O22, LLC IS NOT RESPONSIBLE FOR ANY CLAIMS MADE BY THE COMPANIES ADVERTISED HEREIN, NOR IS O22, LLC RESPONSIBLE FOR ANY OTHER PROMOTIONAL FIRM, ITS PROGRAM OR ITS STRUCTURE. 022, LLC IS NOT AFFILIATED WITH ANY EXCHANGE, ELECTRONIC QUOTATION SYSTEM, THE SECURITIES EXCHANGE COMMISSION OR FINRA.