OUR NEW PROFILE IS:   (
NASDAQ

:

AREB

)
American Rebel to Enter the E-Bike Business
The Champion Safe Acquisition will Provide the Company with an approximate added $20 Million in Revenues
First half revenues, including pro-forma adjustments reflecting the Champion acquisition as if it closed on January 1, 2021, reflected $9.7 million with gross profit of $2.75 million
YAHOO FINANCE has the float at just over 4 Million shares!
______________
Hello Everyone,
It has certainly been a turbulent week in the markets so far.  We have another exciting Nasdaq situation that we want to bring to your attention immediately before the bell rings.
Turn your attention to AREB immediately.
American Rebel operates primarily as a designer and marketer of branded safes and personal security and self-defense products.
The Company also designs and produces branded apparel and accessories.  As of yesterday, the company announced that they are getting into the lucrative and growing e-bike market.
The 2nd amendment is always a hot and controversial topic. I personally know several people who had never shot a gun in their life go out and get gun permits in the past few years.  With crime exploding in the U.S., citizens are taking their personal safety into their own hands and adding a payer to their protection.
Concealed Carry Handgun Permits soared by 1.83Mn since last July, a record for the fourth consecutive year.
Total number of handgun permit holders rose to 16.3Mn as of 2017, with the highest increase being women.
At least 11 states have passed laws allowing the concealed carry of guns without a permit. 16 states introduced legislation this year to do the same.
Gun safety is paramount.  Any responsible gun owner will tell you that safety is first and that starts with responsible storage.
*****BREAKING NEWS RELEASED JUST YESTERDAY STILL IN PLAY*****
American Rebel to Enter the E-Bike Business
Nashville, TN, Sept. 14, 2022 (GLOBE NEWSWIRE) — American Rebel Holdings, Inc. (NASDAQ: AREB) – America's Patriotic Brand (the "Company") announces signing a letter of intent with Deerfield, Florida based Sierra E-Life, a full-service USA manufacturer of E-Bikes.
"We are very excited to diversify our product offerings, thereby enhancing American Rebel as a lifestyle brand, by entering the futuristic, technology-savvy market of E-Bikes," said American Rebel CEO Andy Ross. "We think the E-Bike market is ready for the E-Bike with an attitude! American Rebel's grit, style and patriotic appeal will carry through to every product we design and put the American Rebel name on."
American Rebel, in collaboration with Sierra E-Life, has designed three distinct E-Bike models: the Patriot 500, the Freedom 750 and the Rebel 1000. The Patriot 500, the Freedom 750 and the Rebel 1000 are projected to be Made in the USA with global components.
"Sierra E-Life is excited to work with Andy Ross in the production of their American Rebel brand of E-Bikes," said Robert Provost, CEO of Sierra E-Life. "We believe the bikes are the perfect fit for the American Rebel Patriotic market."
According to Fortune Business Insights, the global E-Bike market is expected to grow to over $92 Billion by 2029. "Many of our current 400+ wholesale dealers already carry or have an interest in carrying E-Bikes," said Andy Ross. "And we already attend sporting goods buying group shows such as Nation's Best Sports and Sports, Inc. The E-Bikes are very compatible with our safes."
An example of the seismic shift to more bicycle friendly communities, New York City Mayor Bill de Blasio announced that the New York City Department of Transportation (DOT) had constructed a record 28.6 lane miles of new protected bike lanes across all five boroughs of New York City in 2020. Biking saw an obvious surge in popularity during COVID-19 lockdowns, but John Pucher, a professor emeritus of urban planning at Rutgers University who specializes in biking said, "The good news is that bike networks were expanding in the U.S. even before the pandemic." Between 1991 and 2021, there was a six-fold increase in paved, off-road trails, from 5,904 miles to 39,329 miles. Washington D.C., Minneapolis, Chicago, and Los Angeles more than doubled their city bike lanes from 2000 to 2017, while New York and Seattle more than tripled theirs. And the increase in protected bike lanes is even more dramatic: Their total length, nationwide, went from only 34 miles in 2006 to 425 miles in 2018. With the surge of activity in the pandemic, Pucher estimates that number is now well over 600 miles.
PRODUCTS
Concealed and Safe – The need for concealed carry products is growing in America. American Rebel is ahead of the game. They offer a variety of appealing concealed carry solutions in the form of backpacks and apparel.
Safes & Gun Safes – With gun security being so important they've designed a line of Gun Safes called Black Smoke. They come in 6 different sizes to meet everyone's needs and are all built the same. They also offer Vault Doors, Handgun Vaults and Key Vaults.
Concealed Carry Lifestyle – People prefer concealed carry products designed with lifestyle in mind. Not everyone wants to be recognized or wear military-style solution. American Rebel concealed carry products meet that criteria and function perfectly in everyday situations.
Appealing Concealed Carry Styles – Concealed Carry (CCW) solutions can be stylish and people are unlikely to change that. For that reason, American Rebel designs products with style, quality and interactive technology so you can blend in and avoid attention.
Innovation Pipeline 
American Rebel intends to expand its product line in 2022 to complement its current offerings. Biometric safes, personal security devices, wall safes and youth protection backpacks are among the products in their line.
Their biometric safes will be the first in a line of biometric, Wi-Fi and Bluetooth-enabled wall safes and handgun boxes to be released by the company. Biometric safes have been developed, engineered and are ready for production.
The team is also working on a non-lethal personal security device that uses an audible siren to deter an attacker while informing the user's support network and providing the attack's location.
Furthermore, the company produces wall safes that can be easily hidden and provide free storage space because they can be tucked between a customer's wall and studs.
American Rebel is also developing the Youth Protection Backpack, including a lightweight ballistic shield to protect kids from school shootings as they go about their school day activities.
American Rebel Holdings to Acquire Champion Safe Company
.                                          
Acquisition To Add Approximately $20 Million in Revenues to American Rebel
Nashville, TN, July 07, 2022 (GLOBE NEWSWIRE) — American Rebel Holdings, Inc. (NASDAQ: AREB) – America's Patriotic Brand (the "Company") today announced it has entered into an agreement to acquire Utah-based Champion Safe Company, and its ancillary companies (collectively, "Champion"). Champion is a leading manufacturer of gun safes with an industry wide reputation for security, fire protection, quality of finish and workmanship. The transaction is valued at approximately $9.9 million and is expected to add more than $20 million in revenues to American Rebel and be accretive to net income.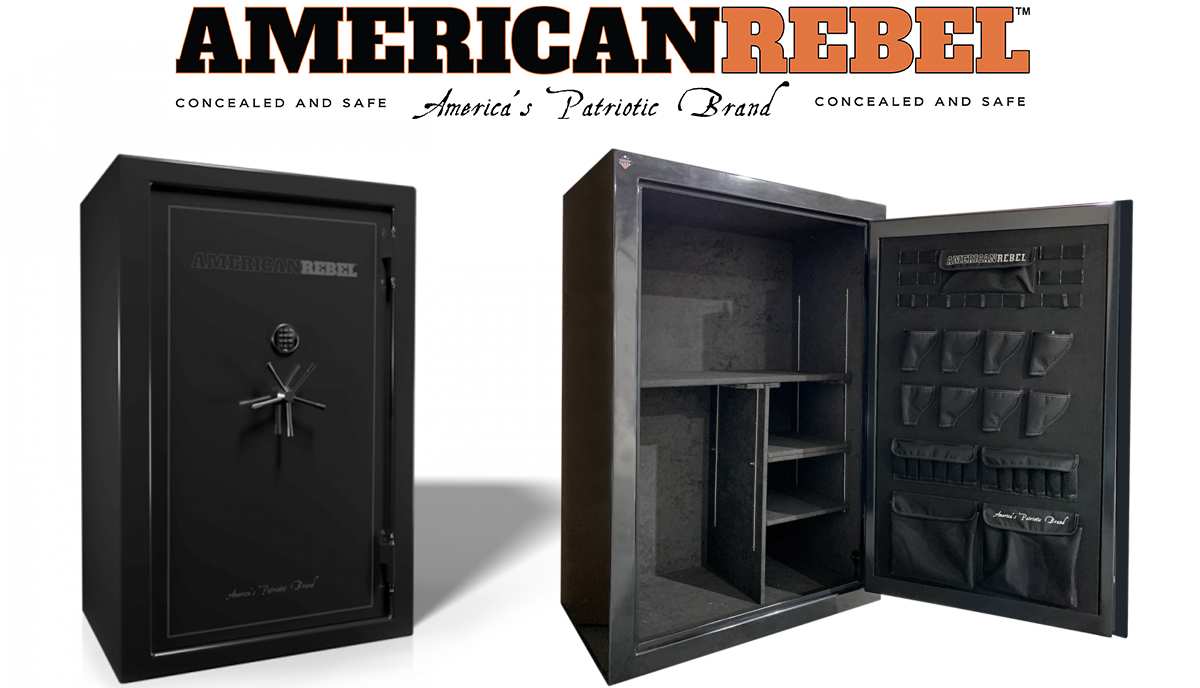 Andy Ross, Chief Executive Officer of American Rebel, commented, "We are excited to bring the Champion name into the American Rebel family. Founded in 1999 by Ray Crosby, Champion has three safe lines; Champion Safe, Superior Safe and Safe Guard Security Products; which feature some of the most secure and highest quality gun safes. We believe the companies are a natural fit and their synergies will help us grow the brands. For example, Champion factories already manufacture American Rebel safes. The addition of Champion's dealers will be a great benefit to American Rebel. Champion has a clean balance sheet and a solid backlog of orders already, so we're ready to move almost immediately. We're looking forward to growing together."
Doug Grau, President of American Rebel Holdings, added, "Ray Crosby is a foundational figure in the safe business and Champion Safe is the culmination of his 40 years in the safe business. We are proud to continue his legacy. Our combination will allow for expanded manufacturing to fill a significant backlog of orders and will allow for the development of new dealer accounts. Champion's sizeable existing dealer base, nationwide distribution and seniority with buying groups and trade shows should have an immediate impact on American Rebel. The American Rebel team is very eager to work with Ray and his team and move the company forward."
The acquisition is expected to close on or before August 31, 2022, and is subject to customary approvals, the obtaining of financing and other closing conditions.
American Rebel Holdings CEO Andy Ross Provides Corporate Update in Letter to Stockholders
Nashville, TN, Sept. 12, 2022 (GLOBE NEWSWIRE) — American Rebel Holdings, Inc. (NASDAQ: AREB) – America's Patriotic Brand (the "Company") today issues a letter to stockholders from Andy Ross, Chief Executive Officer.
Dear Stockholders,
On behalf of the Company's board of directors, our senior management team and employees, we are blessed to have you as stockholders and members of our American Rebel patriotic family. We want to provide you some of the important developments that have occurred at American Rebel over the past 7 months and some insights into what we see ahead.
Of course, we began with our successful uplisting to NASDAQ in February of this year and the $10.5 million we raised in connection with that listing. The $10.5 million raised provided us with key financial strength to pursue our strategic plan and our listing to a national exchange gave us visibility among institutional investors that we did not have prior to the listing.
We presented to a group of professional investors at the Emerging Growth Conference in March, during which we interacted with a virtual audience of more than 30 investors with a formal presentation followed by a Q&A session.
American Rebel aims to be the number one choice among purchasers of safes and is proud of being labeled as the "safe with an attitude." We introduced our new Freedom Series textured safes at the NRA Annual Meetings and Exhibits May 27-29 in Houston, and we also displayed our 2A Locker prototype there to great enthusiasm and customer response. We'll be incorporating comments in an updated product design of the 2A Locker, which we anticipate being made available in the first quarter of 2023.
No update would be complete without reiterating the transformative announcement in July of our acquisition of Champion Safe Company and its ancillary companies, in a transaction valued at approximately $9.9 million. Champion is a leading manufacturer of safes, with a well-known reputation for security, fire protection, quality of finish and workmanship. The transaction is expected to add more than $20 million in revenues to American Rebel, be accretive to net income and position us as a leading player in the safe industry. In connection with the acquisition, we closed on a $13 million private placement, allowing us to acquire Champion without issuing any debt.
In August, the Company reported its June 30th quarterly financial report, the first complete quarter as a NASDAQ-listed public company, in which we noted that first half revenues, including pro-forma adjustments reflecting the Champion acquisition as if it closed on January 1, 2021, reflected $9.7 million with gross profit of $2.75 million. We look forward to consolidating Champion into our fully reported results in the second half of this year.
Also in August, we presented to our second investor audience at the Investors Summit Q3 Virtual Conference, and we expect to present live at the H.C. Wainwright Conference scheduled for September 12-14.
We believe we are American Rebel – America's Patriotic Brand. We're not just a safe company, but a lifestyle brand that we are proud to be a part of. We are committed to executing our business plan with focus and intensity, while remaining agile enough to respond to market and consumer developments. In addition to our new 2A Lockers, we plan to roll out a complete line of safe accessories later this year to our almost 400 dealers and continue to innovate with concealed carry apparel and ancillary products. Sporting goods stores comprise a portion of our dealer base and we plan to add additional products in the sporting goods category as well.
We would like to thank all our stockholders and supporters. We appreciate the confidence you have shown in us to date, and we look forward to earning your continued support.
Sincerely,
/s/ Andy Ross
Andy Ross
CEO
Who is CEO Andy Ross?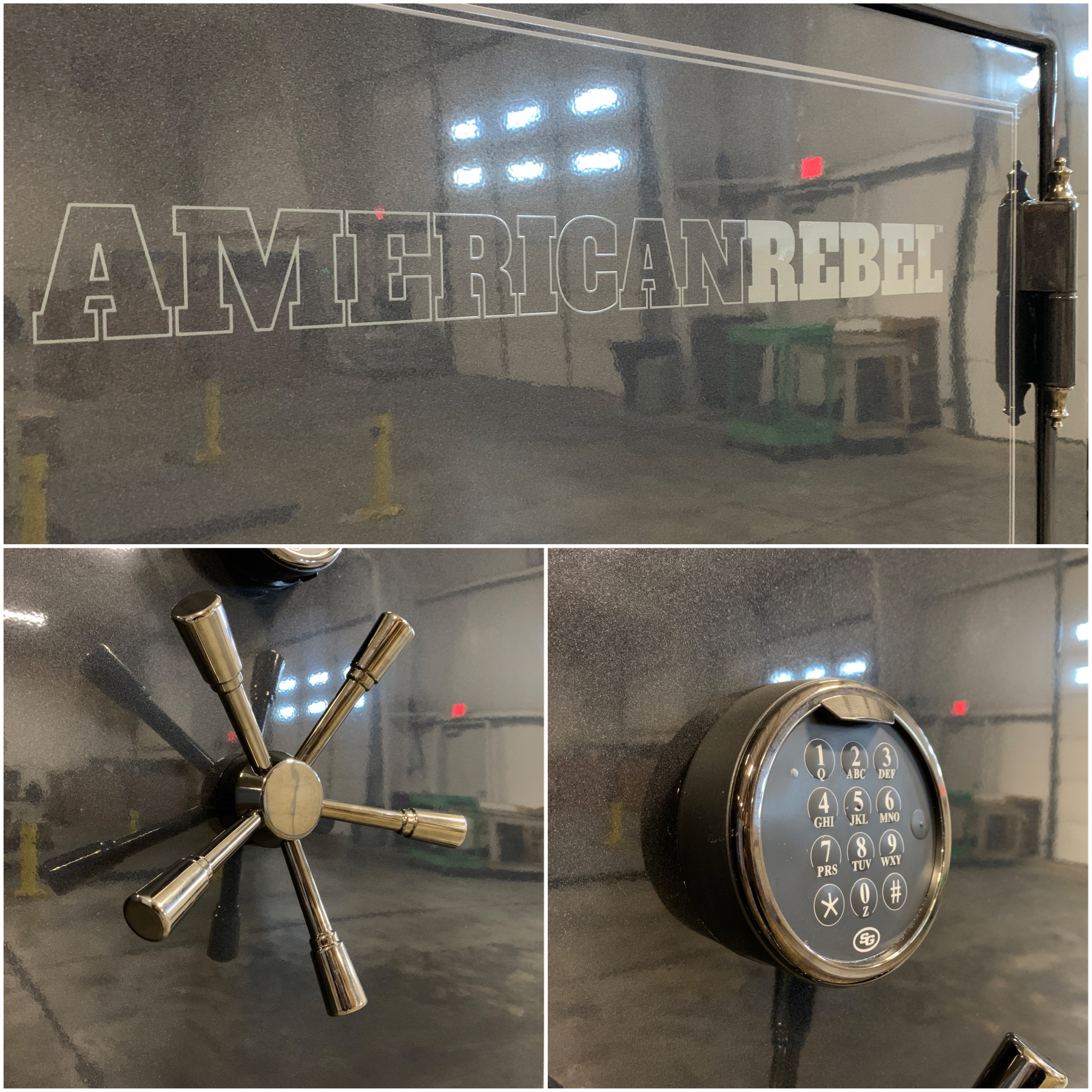 NEWS
on Edgar Online – (EDG = 10Q, 10K)
on Investor Brand Network
MANAGEMENT
Sincerely,
DISCLAIMER
THIS WEBSITE/NEWSLETTER IS A WHOLLY OWNED SUBSIDIARY OF ONE22 MEDIA, LLC, HEREIN REFERRED TO AS O22, LLC
OUR REPORTS/RELEASES ARE A COMMERCIAL ADVERTISEMENT AND ARE FOR GENERAL INFORMATION PURPOSES ONLY. WE ARE ENGAGED IN THE BUSINESS OF MARKETING AND ADVERTISING COMPANIES FOR MONETARY COMPENSATION.
WE HAVE  BEEN COMPENSATED A FEE OF TWENTY FIVE  THOUSAND USD BY A THIRD PARTY, LEGENDS MEDIA, LLC FOR A ONE DAY AREB PROFILE. NEVER INVEST IN ANY STOCK FEATURED ON OUR SITE OR EMAILS UNLESS YOU CAN AFFORD TO LOSE YOUR ENTIRE INVESTMENT. THE DISCLAIMER IS TO BE READ AND FULLY UNDERSTOOD BEFORE USING OUR SERVICES, JOINING OUR SITE OR OUR EMAIL/BLOG LIST AS WELL AS ANY SOCIAL NETWORKING PLATFORMS WE MAY USE.PLEASE NOTE WELL: O22 LLC AND ITS EMPLOYEES ARE NOT A REGISTERED INVESTMENT ADVISOR, BROKER DEALER OR A MEMBER OF ANY ASSOCIATION FOR OTHER RESEARCH PROVIDERS IN ANY JURISDICTION WHATSOEVER.RELEASE OF LIABILITY: THROUGH USE OF THIS WEBSITE VIEWING OR USING YOU AGREE TO HOLD O22, LLC, ITS OPERATORS OWNERS AND EMPLOYEES HARMLESS AND TO COMPLETELY RELEASE THEM FROM ANY AND ALL LIABILITY DUE TO ANY AND ALL LOSS (MONETARY OR OTHERWISE), DAMAGE (MONETARY OR OTHERWISE), OR INJURY (MONETARY OR OTHERWISE) THAT YOU MAY INCUR. THE INFORMATION CONTAINED HEREIN IS BASED ON SOURCES WHICH WE BELIEVE TO BE RELIABLE BUT IS NOT GUARANTEED BY US AS BEING ACCURATE AND DOES NOT PURPORT TO BE A COMPLETE STATEMENT OR SUMMARY OF THE AVAILABLE DATA. O22 LLC ENCOURAGES READERS AND INVESTORS TO SUPPLEMENT THE INFORMATION IN THESE REPORTS WITH INDEPENDENT RESEARCH AND OTHER PROFESSIONAL ADVICE. ALL INFORMATION ON FEATURED COMPANIES IS PROVIDED BY THE COMPANIES PROFILED, OR IS AVAILABLE FROM PUBLIC SOURCES AND O22, LLC MAKES NO REPRESENTATIONS, WARRANTIES OR GUARANTEES AS TO THE ACCURACY OR COMPLETENESS OF THE DISCLOSURE BY THE PROFILED COMPANIES. NONE OF THE MATERIALS OR ADVERTISEMENTS HEREIN CONSTITUTE OFFERS OR SOLICITATIONS TO PURCHASE OR SELL SECURITIES OF THE COMPANIES PROFILED HEREIN AND ANY DECISION TO INVEST IN ANY SUCH COMPANY OR OTHER FINANCIAL DECISIONS SHOULD NOT BE MADE BASED UPON THE INFORMATION PROVIDED HEREIN. INSTEAD O22, LLC STRONGLY URGES YOU CONDUCT A COMPLETE AND INDEPENDENT INVESTIGATION OF THE RESPECTIVE COMPANIES AND CONSIDERATION OF ALL PERTINENT RISKS. READERS ARE ADVISED TO REVIEW SEC PERIODIC REPORTS: FORMS 10-Q, 10K, FORM 8-K, INSIDER REPORTS, FORMS 3, 4, 5 SCHEDULE 13D.O22, LLC IS COMPLIANT WITH THE CAN SPAM ACT OF 2003. O22, LLC DOES NOT OFFER SUCH ADVICE OR ANALYSIS, AND O22, LLC FURTHER URGES YOU TO CONSULT YOUR OWN INDEPENDENT TAX, BUSINESS, FINANCIAL AND INVESTMENT ADVISORS. INVESTING IN MICRO-CAP AND GROWTH SECURITIES IS HIGHLY SPECULATIVE AND CARRIES AND EXTREMELY HIGH DEGREE OF RISK. IT IS POSSIBLE THAT AN INVESTORS INVESTMENT MAY BE LOST OR IMPAIRED DUE TO THE SPECULATIVE NATURE OF THE COMPANIES PROFILED.THE PRIVATE SECURITIES LITIGATION REFORM ACT OF 1995 PROVIDES INVESTORS A SAFE HARBOR IN REGARD TO FORWARD-LOOKING STATEMENTS. ANY STATEMENTS THAT EXPRESS OR INVOLVE DISCUSSIONS WITH RESPECT TO PREDICTIONS, EXPECTATIONS, BELIEFS, PLANS, PROJECTIONS, OBJECTIVES, GOALS, ASSUMPTIONS OR FUTURE EVENTS OR PERFORMANCE ARE NOT STATEMENTS OF HISTORICAL FACT MAY BE FORWARD LOOKING STATEMENTS. FORWARD LOOKING STATEMENTS ARE BASED ON EXPECTATIONS, ESTIMATES, AND PROJECTIONS AT THE TIME THE STATEMENTS ARE MADE THAT INVOLVE A NUMBER OF RISKS AND UNCERTAINTIES WHICH COULD CAUSE ACTUAL RESULTS OR EVENTS TO DIFFER MATERIALLY FROM THOSE PRESENTLY ANTICIPATED. FORWARD LOOKING STATEMENTS IN THIS ACTION MAY BE IDENTIFIED THROUGH USE OF WORDS SUCH AS PROJECTS, FORESEE, EXPECTS, WILL, ANTICIPATES, ESTIMATES, BELIEVES, UNDERSTANDS, OR THAT BY STATEMENTS INDICATING CERTAIN ACTIONS & QUOTE; MAY, COULD, OR MIGHT OCCUR. UNDERSTAND THERE IS NO GUARANTEE PAST PERFORMANCE WILL BE INDICATIVE OF FUTURE RESULTS.IN PREPARING THIS PUBLICATION,O22, LLC HAS RELIED UPON INFORMATION SUPPLIED BY ITS CUSTOMERS, PUBLICLY AVAILABLE INFORMATION AND PRESS RELEASES WHICH IT BELIEVES TO BE RELIABLE; HOWEVER, SUCH RELIABILITY CANNOT BE GUARANTEED. INVESTORS SHOULD NOT RELY ON THE INFORMATION CONTAINED IN THIS WEBSITE. RATHER, INVESTORS SHOULD USE THE INFORMATION CONTAINED IN THIS WEBSITE AS A STARTING POINT FOR DOING ADDITIONAL INDEPENDENT RESEARCH ON THE FEATURED COMPANIES. THE ADVERTISEMENTS IN THIS WEBSITE ARE BELIEVED TO BE RELIABLE, HOWEVER, O22, LLC AND ITS OWNERS, AFFILIATES, SUBSIDIARIES, OFFICERS, DIRECTORS, REPRESENTATIVES AND AGENTS DISCLAIM ANY LIABILITY AS TO THE COMPLETENESS OR ACCURACY OF THE INFORMATION CONTAINED IN ANY ADVERTISEMENT AND FOR ANY OMISSIONS OF MATERIALS FACTS FROM SUCH ADVERTISEMENT. O22, LLC IS NOT RESPONSIBLE FOR ANY CLAIMS MADE BY THE COMPANIES ADVERTISED HEREIN, NOR IS O22, LLC RESPONSIBLE FOR ANY OTHER PROMOTIONAL FIRM, ITS PROGRAM OR ITS STRUCTURE. 022, LLC IS NOT AFFILIATED WITH ANY EXCHANGE, ELECTRONIC QUOTATION SYSTEM, THE SECURITIES EXCHANGE COMMISSION OR FINRA.