OUR NEW PROFILE IS:  
  NASDAQ: YVR
The only  Canadian entertainment studio listed on Nasdaq
IP portfolio of 65+ video game titles
Signed agreement with A+E Networks to become official operator of Ancient Aliens: The Game
Chairman Joshua Jackson has stared in hits like Dawson's Creek, The Mighty Ducks, Cruel Intentions and Most recently as Reese Witherspoon's Husband on the HULU hit miniseries Little Fires Everywhere
__________
Hello Everyone,
We are back with another exciting profile for today's session.  This is a company that operates in one of the most exciting sectors of the past 20 years.
Liquid's Content is monetized via multiple direct to consumer models: Video on Demand ("VOD"), Subscription VOD ("SVOD"), and Electronic Sell-Through ("EST"). The Company currently offers third-party film and TV content via its 100% owned digital platforms and corporate owned video games through a licensing agreement with Polycade that will be delivering Retro Gaming to new audiences via the Polycade Arcade platform.
Gaming continues to be a force in the Entertainment industry, with more than 2.5 billion gamers worldwide engaging with stories in new ways. Innovations in technology, along with a deep reservoir of creative talent within the industry, allow Liquid Media Group to develop, publish and optimize great Intellectual Property (IP) across platforms.
YVR dropped exciting news yesterday just before the bell that is still in play. The street reacted as we saw this one get more interest that it has in well over a month.
YVR is no stranger to steady moves as you can see.  YVR is showing strong support at it's current levels as it looks for the next leg up.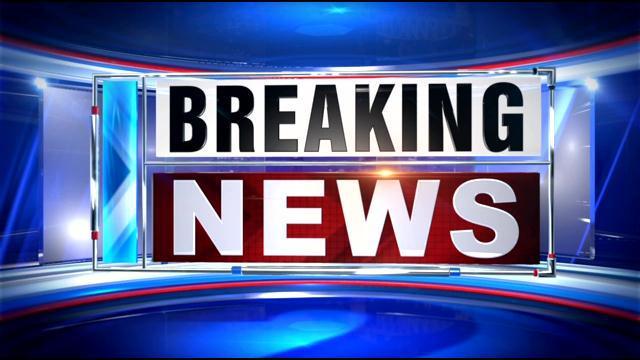 Liquid Media and Atari® Sign Distribution Deal
Vancouver, BC – March 3, 2021 – Liquid Media Group Ltd. (the "Company", "Liquid Media" or "Liquid") (Nasdaq: YVR) announced today the signing of a distribution agreement with Atari, one of the world's most iconic consumer brands and interactive entertainment producers.
SlipStream, Liquid's video-on-demand distribution platform, will be made available for download on the all-new Atari VCS™ PC/console hybrid. Systems are available for preorder at GameStop.com and AtariVCS.com.
"Atari committed early on to make its new VCS a highly versatile home entertainment platform and we believe Liquid will find a great audience within the VCS ecosystem.  It will help us drive forward transformative innovation," said Ronald W. Thomson, CEO of Liquid. "Teaming up with Atari also supports our recalibrated business strategy, and offers wider exposure for Liquid's Slipstream service, known as the Netflix for adventure outdoor films, and our Reelhouse video community."
Liquid's deal with Atari is the first to be revealed in support of the Company's evolution as a solutions-driven business.
"Celebrating the launch of the SlipStream app on the Atari VCS™ is a highlight of Liquid's technological plan.  It is a milestone that we are incredibly excited about," adds Thomson. "We look forward to sharing information about our revised business model and direction, which Liquid has created and is already executing on, in the coming weeks and months."
About Atari
Atari is an interactive entertainment company. As an iconic brand that transcends generations and audiences, the company is globally recognized for its multi-platform, interactive entertainment and licensed products. Atari owns and/or manages a portfolio of more than 200 games and franchises, including world-renowned brands like Asteroids®, Centipede®, Missile Command®, Pong®, and RollerCoaster Tycoon®. Atari has offices in New York and Paris. Visit us online at www.Atari.com.
About Liquid Media Group Ltd.
Liquid Media Group Ltd. (Nasdaq: YVR) is a business solutions company empowering independent IP creators to package, finance, deliver and monetize their professional video IP globally. Liquid's end-to-end solution will enable professional video (film/TV & video game) creation, packaging, financing, delivery & monetization, empowering IP creators to take their professional content from inception through the entire process to monetization. Liquid Media's executive team is comprised of CEO Ronald W. Thomson (global media business leader), President Charlie Brezer(serial entrepreneur), Chief Financial Officer and Managing Director Daniel Cruz (previously of Canaccord Financial), Chairman Joshua Jackson (actor/producer, television and film), Director Stephen Jackson (Northland Properties), and Director Nancy Basi (veteran media and entertainment expert) who each bring decades of industry expertise and significant passion to advance the Company's mission.
Additional information is available at www.LiquidMediaGroup.co.
Liquid Media Expands Slipstream Distribution Potential Built Upon The Unity Platform
Vancouver, BC – November 12, 2020 – Liquid Media Group Ltd. (the "Company", "Liquid Media" or "Liquid") (Nasdaq: YVR) is pleased to announce the expansion of its Slipstream action-adventure sports content using the Unity real-time development platform. Unity allows independent filmmakers through Slipstream to attain widespread distribution across more than 20 popular global platforms such as Windows, Mac, iOS, Android, PlayStation, Xbox, Nintendo Switch, leading AR and VR platforms and Smart TVs. Slipstream's new platform, allowing global distribution with access to major media devices, is transformative for the Company.
In the past, filmmakers were frustrated and constrained by their inability get distribution and to monetize their work. Slipstream allows moviemakers to cut out third parties who previously were necessary to acquire and access distribution platforms. With Slipstream filmmakers submit films themselves and keep 70% of rental revenues, much more than previously paid. Filmmakers get easier and faster distribution and a larger cut of rental income than traditional existing distribution channels.
Building on the golden age of streaming content, Liquid has commenced native application development for Slipstream through Unity to enable integration to third-party consoles and devices, with Polycade as the first gaming console to be deployed. Enabling video-on-demand, games, subscription and 360 degree Virtual Reality experiences on a variety of platforms further expands Liquid's philosophy to be a digital studio for all platforms.  Unity Technologies is recognised as an industry leader for cross-platform content distribution.
"Unity's platform gives Liquid access to the most popular content platforms TV, Phones, Game consoles and computers and is a crucial next step for Liquid. We believe it will increase Liquid's film distribution profile and provide more functionality for our content and apps," said Daniel Cruz, CFO & Co-founder of Liquid Media. "Our goal is to help filmmakers to gain control of how their movies are distributed and monetized."
Slipstream
The Netflix for adventure outdoor films. The site includes hundreds of action sports films with categories such as surfing, snow sports, rock climbing, kayaking, mountain biking, running, environmental documentaries and festival winners.
Reelhouse
Reelhouse is an online video community that provides filmmakers complete control to self-distribute content directly to their viewers. Filmmakers access the latest monetization, social, and showcasing features, which in turn engage viewers in what Reelhouse is setting as the new standard for online viewing experiences.
Polycade
In partnership with Tyler Bushnell's Polycade, the connected arcade platform invented by the son of Atari co-founder Nolan Bushnell, which enables retro-enthusiasts to play classic games in the 21st century. Polycade is the only arcade machine that's been designed for classic and modern games, giving you the ability to play everything from the best new indies, retro classics, or the most graphics-intensive modern fighters.
More information on Unity:  https://www.unity.com
Liquid first used the Unity development platform in 2019 for a virtual reality (VR) game in association with YDX Innovations, which was built from the ground up on Unity and validated the platform for the Company's use. Liquid continues to explore and evaluate its games for further relaunches on the Unity platform.
Creators of cutting edge imagery for more than a decade, Waterproof Studios is a proud member of Liquid's gaming division. Specializing in computer-generated production, Waterproof is a full-service operation, providing VFX and animation for the gaming industry, traditional film and TV studios, distributors, broadcasters and other streaming service providers. Our collaborative efforts allow innovative content creation across platforms and industries.
SERVICES
Visit Waterproof Studios Website to learn more.
Gaming
Creative Development and Pre-Production
Launch, Teaser, Game Capture Trailers – Pre-Rendered and In-Engine
Cut-Scenes and Cinematics
Body and Facial Performance Capture
Motion Capture and Key-frame Animation
Asset Creation
Lighting, Effects, Rendering and Compositing
Motion Design and Post Production Services
Audio composition, Mix and SFX
Feature a wide range of Console Engine Support
Creation of Marketing and Print Materials
Animation
Creative Development and Pre-Production
Look Development
Short Film Production
Pipeline & Tools Development
Feature Film, Episodic Television, DVD/VOD Development
Development and Production
Commercial Marketing Campaign Content Creation
Visual FX
Creative Development and Pre-ProductionLook DevelopmentOn-set VFX Supervision
Creature Design and Animation
Previsualization
CG Environments and Set Extensions
Lighting, FX, Compositing and Post-Production
NEWS
TEAM
Ronald Thomson
CEO
Ronald Thomson has a legacy of experience in securing capital for companies in the global media/entertainment and technology communities. Ron is a transformative thinker who has proven time and again his ability to guide companies and accelerate their growth.
Joshua Jackson
CHAIRMAN, INDEPENDENT DIRECTOR
Joshua is an actor, producer and director with over 20 years of experience in the entertainment industry. He has starred in over 30 films and headlined in over 200 hours in acclaimed TV series such as Fringe, Dawson's Creek and The Affair, as well as performed both on Broadway and the West End.
Charlie Brezer
PRESIDENT
An entrepreneur with over 15 years of management and leadership experience, Charlie's aggressive, hands-on and forward-thinking approach is integral to Liquid's continued success.
Daniel Cruz
CFO, MANAGING DIRECTOR
Daniel became one of the youngest Senior Investment Advisors at Canaccord Financial Inc. in 2006. Now he combines his expertise in securities and capital markets with this passion for the entertainment industry.
Nancy Basi
INDEPENDENT DIRECTOR
Nancy brings 25+ years of experience across film, TV, gaming, VFX, animation and VR to Liquid, including a 360° perspective on all aspects of production and studio operations.
Stephen Jackson
INDEPENDENT DIRECTOR
Stephen acts as corporate counsel for Northland Properties. He advises Liquid on a wide range of corporate, real estate, labour and commercial matters. He brings experience as a director of a number of public companies in Canada and the USA.
Sincerely,
DISCLAIMER
This website/newsletter is a wholly owned subsidiary of One22 Media, LLC, herein referred to as O22, LLC
Our reports/releases are a commercial advertisement and are for general information purposes ONLY. We are engaged in the business of marketing and advertising companies for monetary compensation. We have been compensated a total fee of thirty thousand usd by a third party, Primoris Group, LLC for a 2 day YVR awareness campaign. The disclaimer is to be read and fully understood before using our services, joining our site or our email/blog list as well as any social networking platforms we may use.
PLEASE NOTE WELL: O22 LLC and its employees are not a Registered Investment Advisor, Broker Dealer or a member of any association for other research providers in any jurisdiction whatsoever.
Release of Liability: Through use of this website viewing or using you agree to hold O22, LLC, its operators owners and employees harmless and to completely release them from any and all liability due to any and all loss (monetary or otherwise), damage (monetary or otherwise), or injury (monetary or otherwise) that you may incur. The information contained herein is based on sources which we believe to be reliable but is not guaranteed by us as being accurate and does not purport to be a complete statement or summary of the available data. O22 LLC encourages readers and investors to supplement the information in these reports with independent research and other professional advice. All information on featured companies is provided by the companies profiled, or is available from public sources and O22, LLC makes no representations, warranties or guarantees as to the accuracy or completeness of the disclosure by the profiled companies. None of the materials or advertisements herein constitute offers or solicitations to purchase or sell securities of the companies profiled herein and any decision to invest in any such company or other
financial

decisions should not be made based upon the information provided herein. Instead O22, LLC strongly urges you conduct a complete and independent investigation of the respective companies and consideration of all pertinent risks. Readers are advised to review SEC periodic reports: Forms 10-Q, 10K, Form 8-K,

insider

reports, Forms 3, 4, 5 Schedule 13D.O22, LLC is compliant with the Can Spam Act of 2003. O22, LLC does not offer such advice or analysis, andO22, LLC further urges you to consult your own independent tax, business,

financial

and investment advisors. Investing in micro-cap and growth securities is highly speculative and carries and extremely high degree of risk. It is possible that an investors investment may be lost or impaired due to the speculative nature of the companies profiled.
The Private Securities Litigation Reform Act of 1995 provides investors a safe harbor in regard to forward-looking statements. Any statements that express or involve discussions with respect to predictions, expectations, beliefs, plans, projections, objectives, goals, assumptions or future events or performance are not statements of historical fact may be forward looking statements. Forward looking statements are based on expectations, estimates, and projections at the time the statements are made that involve a number of risks and uncertainties which could cause actual results or events to differ materially from those presently anticipated. Forward looking statements in this action may be identified through use of words such as projects, foresee, expects, will, anticipates, estimates, believes, understands, or that by statements indicating certain actions & quote; may, could, or might occur. Understand there is no guarantee past performance will be indicative of future results.
In preparing this publication,O22, LLC has relied upon information supplied by its customers, publicly available information and press releases which it believes to be reliable; however, such reliability cannot be guaranteed. Investors should not rely on the information contained in this website. Rather, investors should use the information contained in this website as a starting point for doing additional independent research on the featured companies. O22, LLC has not been compensated for this email. The advertisements in this website are believed to be reliable, however, O22, LLC and its owners, affiliates, subsidiaries, officers, directors, representatives and agents disclaim any liability as to the completeness or accuracy of the information contained in any advertisement and for any omissions of materials facts from such advertisement. O22, LLC is not responsible for any claims made by the companies advertised herein, nor is O22, LLC responsible for any other promotional firm, its program or its structure. 022, LLC is not affiliated with any exchange, electronic quotation system, the Securities Exchange Commission or FINRA.