OUR NEW PROFILE IS:  
(NASDAQ: SBIG)
Springbig Ranks No. 269 on the Inc. 5000 Annual List of America's Fastest-Growing Companies
First Quarter Revenue increased to $7.2 million, up 16% year-on-year
$26.6M revenue +14% year-on-year including retail subscription revenue growth of 38%
Subscription revenue was up 28% year-on-year
Hello Everyone,
We have another Nasdaq profile for Fridays session that is sitting under .75 right now and has under 12 Million shares in the entire float.
Pull up SBIG right away.  
They just announced positive first quarter earnings after the bell tonight.
SpringBig (NASDAQ: SBIG) is a premier SaaS-based marketing solutions provider.  They recently announced an expansion of its strategic partnerships with two industry leaders – Shopify and KORONA POS. Shopify is a renowned provider of essential internet infrastructure for commerce, while KORONA POS is the leading cloud point-of-sale (POS) solution for small to large businesses, obtained via software vendor COMBASE. These new partnerships are a testament to SpringBig's vast expertise in working with retailers across various verticals.
With these new partnerships, SBIG has created innovative embedded loyalty solutions that help brands flourish in highly competitive industries. By drawing on its extensive experience and resources, SBIG has been able to offer tailor-made solutions to its partners that address their unique challenges and business requirements. These new embedded loyalty solutions enable brands to improve customer engagement and drive sales growth, while also enhancing customer loyalty.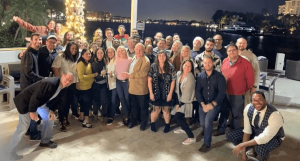 The platform utilizes SMS marketing, email, customer feedback systems, and loyalty programs to connect consumers with retailers and brands, supporting customer engagement and retention. SBIG's marketing automation solutions enable retailers and brands to maintain consistency in their customer communication, which drives customer retention and retail foot traffic. In addition, SBIG's reporting and analytics offerings provide valuable insights to clients that help them understand their customer base, purchasing habits, and emerging trends. With its focus on delivering exceptional value to its clients and its commitment to innovation, SpringBig is a leading player in the rapidly growing cannabis industry.
Springbig Reports First Quarter 2023 Financial Results
BOCA RATON, Fla., May 04, 2023 (GLOBE NEWSWIRE) — SpringBig Holdings, Inc. ("springbig" or the "Company") (NASDAQ: SBIG), a leading provider of SaaS-based marketing solutions, consumer mobile app experiences, and omnichannel loyalty programs to the cannabis industry, today announced its financial results for the first quarter ended March 31, 2023.
"I am pleased with our execution to begin the year and with progress we are making across a number of new initiatives," said Jeffrey Harris, CEO and Chairman of springbig. "We are managing our business efficiently with a keen eye on measured growth focused on profitability while recognizing the current macro and industry-specific realities. I am as confident as ever that our strategy is sound, with feedback from customers and partners reaffirming that we are making the right investments to capture the long-term opportunity in front of us."
Paul Sykes, springbig's CFO, added, "We have made significant progress along our path to profitability in Q1 with an acceleration in revenue growth coupled with improving gross profit margins and a full quarter impact of lower operating expenses after our cost saving initiatives implemented in late 2022. In Q2 we expect to demonstrate further progress with efficient management of costs while developing new revenue generating initiatives, setting us on course to meet stated growth targets and deliver on our commitment of reaching EBITDA breakeven during this year."
First Quarter 2023 Financial Highlights:
Revenue increased to $7.2 million, up 16% year-on-year.
Subscription revenue was up 28% year-on-year.
Net dollar retention rate was 100% for the twelve months ended March 31, 2023.
Gross profit was $5.8 million, representing 28% year-on-year growth and a margin of 81%.
Net loss was $(2.3) million compared to a loss of $(2.9) million in the prior year.
Adjusted EBITDA* loss for the quarter was $(1.3) million compared to an adjusted EBITDA loss of $(2.5) million in the same period during the prior year.
Basic net income loss per share was $(0.08).
Cash and cash equivalents totaled $2.6 million as of March 31, 2023.
For more information regarding our non-GAAP financial measures, see "Use of Non-GAAP Financial Measures". Additionally, reconciliations of GAAP to non-GAAP financial measures have been provided in the tables included in this release.
Key Operational Highlights:
108 new clients added in Q1 with annualized subscription revenue of $1.0 million.
47 clients who upgraded and extended their subscriptions with annualized incremental subscription revenue of $2.8 million.
10% year-on-year growth in messaging volumes to 490 million with an increasing prevalence of push notifications directly to customer mobile apps.
Signed subscription contracts in place with retailers in the liquor, vape and smoke verticals extending Springbig's reach beyond the cannabis vertical.
Financial Outlook
For the second quarter of 2023, springbig currently expects:
Revenue in the range of $7.3 – $7.6 million, representing 15% year-on-year growth at the midpoint.
Adjusted EBITDA* loss in the range of $(0.9) – $(1.2) million.
For the year ending December 31, 2023, springbig currently expects:
Revenue in the range of $31 – $34 million, representing 22% year-on-year growth at the midpoint.
Adjusted EBITDA* loss in the range of $(3.0) – $(1.5) million, with positive EBITDA being reached during fiscal year 2023.
* Adjusted EBITDA is a non-GAAP (as defined below) financial measure. For more information, see "Use of Non-GAAP Financial Measures". Additionally, reconciliations of GAAP to non-GAAP financial measures have been provided in the tables included in this release.
Adjusted EBITDA and EBITDA are non-GAAP financial measures provided in this "Financial Outlook" section on a forward-looking basis. The Company does not provide a reconciliation of such forward-looking measures to the most directly comparable financial measures calculated and presented in accordance with GAAP because to do so would be potentially misleading and not practical given the difficulty of projecting event-driven transactional and other non-core operating items in any future period. The magnitude of these items, however, may be significant.
Conference Call and Webcast Information
The Company will host a conference call and webcast today, Thursday, May 4, 2023, at 5:00 p.m. ET. Participants can register here to access the live webcast of the conference call. Alternatively, those who want to join the conference call via phone can register at this link to receive a dial-in number and unique PIN. The webcast will be archived for one year following the conference call and can be accessed on springbig's investor relations website at https://investors.springbig.com/.
Leading loyalty marketing platform builds unique solutions that assist brands across various industries
BOCA RATON, Fla., March 23, 2023 (GLOBE NEWSWIRE) — springbig (the "Company") (NASDAQ: SBIG), a leading provider of SaaS-based marketing solutions, today announced an expansion of its partnerships with Shopify, a provider of essential internet infrastructure for commerce, and KORONA POS, the leading cloud point-of-sale ("POS") solution for small business to enterprises, from software vendor COMBASE. Both partnerships draw on springbig's vast experience working with retailers across multiple verticals and have created new, innovative embedded loyalty solutions that help brands thrive in highly competitive industries.
In October, springbig announced its initial partnership with Shopify to launch the first loyalty app that specifically serves cannabis and CBD brands. Using its extensive experience developing advanced loyalty programs, springbig created an embedded tool within each POS that helps retailers offer a seamless loyalty program and with a plethora of digital communication features to its customer base. Recent enhancements to the partnership allow customers to redeem rewards in addition to managing their loyalty program from the point of sale. With the potential to reach Shopify's user base of nearly three million, springbig is positioned to be a leading loyalty marketing platform in cannabis, food and beverage, hospitality and various other industries.
springbig has also partnered with KORONA POS to launch a bidirectional integration that allows merchants to apply and award loyalty offerings directly from KORONA POS at checkout. Merchants are also able to enroll new members into the loyalty program from either the POS or one of springbig's many enrollment tools. springbig's universal technology allows businesses across all industries to build strong loyalty and customer communications programs. The response to date has been encouraging as springbig begins to contract with KORONA customers from various verticals to leverage its Loyalty Marketing software. Following the success of these partnerships, springbig aims to integrate with other POS systems in the near future.
"We are thrilled with the success of our strategic partnerships with both KORONA POS and Shopify," said Jeffrey Harris, CEO of springbig. "Both partners have been instrumental in offering solutions that help businesses connect with their customers and create strong bonds. In the future, we are excited to continue building new technological solutions that will make the consumer experience as fulfilling and seamless as it should be."
KORONA POS and Shopify are two of springbig's newest partners. In the first quarter of 2023, the Company also launched new integrations with Flowhub and Alleaves.
Springbig is no newcomer to loyalty marketing, their founders have over 20 years of experience in creating loyalty rewards programs for retail businesses. In fact, they were some of the original pioneers of retail loyalty marketing. CEO, Jeffrey Harris founded InteQ over 20 years ago, a company that took loyalty marketing from simple punch card programs in coffee shops to technologically advanced marketing tools at the forefront of some of the country's biggest companies. Companies like Adidas, Reebok, and Citi Bank. After years of experience in big-box retail, their founders saw tremendous opportunity in the underserved cannabis industry and decided to bring advanced loyalty programs, an essential marketing tool in such a competitive industry, to cannabis dispensaries and brands.
SBIG Introduces Brands Marketplace Artificial Intelligence Feature That Helps Retailers Make Data-Driven Decisions
On April 19th SBIG announced the launch of its Brands Marketplace Offering. The Company's first artificial intelligence-based ("AI") solution uses consumer data to help its retail clients make data-driven decisions regarding the brands and products that are offered in their place of business.
SBIG designed the Brands Marketplace to enhance the retail experience for both retailers and consumers. The SBIG data-driven solution tracks pertinent consumer trends within each of its Retail Clients including time of purchase, types of products purchased, and the frequency at which customers buy particular items from said Retailer. Using advanced machine learning algorithms, the SBIG Brands Marketplace analyzes a customer's shopping habits and identifies patterns in their behavior, preferences, and demographics. Retailers can utilize the trends identified by the Brands Marketplace to make better-informed decisions regarding the brands that will be offered in their stores. SBIG believes this will in turn yield the greatest return for the retailer and at the same time provide their consumers with the most appropriate product selection.
The Brands Marketplace is the latest addition to the SBIG suite of business solutions. This year, SBIG has launched it's Build Your Own Audience, Compare Campaigns, Member Offers, Campaign Caddie, and Email Marketing Engines features. Additionally, SBIG has introduced integrations with COMBASE, Alleaves and Flowhub. The SBIG collection of data-driven tools has garnered recognition from Deloitte Fast 500, South Florida Business Journal Miami Inno Fire Awards, and more.
MAJOR CATALYSTS
Category-leading customer loyalty & marketing automation for the cannabis end market
Software-as-a-Service (SaaS) business model that is "sticky" and high-growth
Powerful flywheel network effect to fuel multiple channels of organic growth
Platform of choice to consolidate a highly fragmented cannabis technology ecosystem
Highly attractive financial profile – cash generative and high EBITDA (1) margin potential
Exceptional management team to execute on strategy

                      

Springbig Announces Two-Way Enrollment Integration with Alleaves.

Alleaves dispensaries will now have access to SpringBig's wide range of customer loyalty redemption programs.

Alleaves and SpringBig have collaborated on a two-way integration to simplify the process of developing and maintaining a strong loyalty and communication program. The integration enables consumers to sign up for a dispensary's loyalty and communication program through any of SpringBig's enrollment methods, such as text- to-join codes, QR codes, website forms, and more. After enrolling in the program, the consumer's profile automatically synchronizes with the dispensary's point-of-sale system. Consumers can also enroll in SpringBig's platform through the dispensary's point-of-sale system. Customers can conveniently redeem rewards through their smartphones or at the dispensary, making the loyalty and communication program accessible on the go.
April 19, 2023
March 23, 2023
March 14, 2023
March 9, 2023
March 6, 2023
February 23, 2023
February 23, 2023
February 15, 2023
January 25, 2023
December 30, 2022
December 2, 2022
November 30, 2022
November 17, 2022
November 14, 2022
November 4, 2022
October 26, 2022
August 30, 2022
August 23, 2022
August 16, 2022
Management Team

Jeffrey Harris
Chief Executive Officer, Co-Founder and Chairman
Jeffrey holds over 30 years of marketing, sales management, and client services and operations experience in the incentive marketing and loyalty marketing fields across a wide range of industries. As Co-Founder and Chief Executive Officer of springbig, Jeffrey contributed to the development of what has grown into an industry-leading cannabis marketing platform designed to help retailers and brands get closer to their customers and grow their businesses. Prior to Springbig, Jeffrey founded Inte Q (formally SHC Direct), a leading customer relationship marketing company. Jeffrey received a Bachelor of Arts in Economics from Yeshiva University in New York City.
Paul Sykes
Paul has over 30 years of experience scaling growth-orientated businesses by providing professional financial support and expertise in the areas of M&A, strategic financial planning, treasury, forecasting, and analysis. From 1997 to 2017, Paul served as Chief Financial Officer for the SaaS software and data business division of DMGT plc, a publicly-traded multinational media company. He helped develop this division DMGT plc from its infancy to achieving more than $1 billion in revenue through strong organic growth and a highly active M&A program. Prior to DMGT plc, Paul was Treasurer of EMAP plc in London and began his career with leading global advisory firm KPMG. Paul holds a Bachelor of Applied Science in Economics from the University of Leicester in the U.K. and holds Chartered Accountant and Corporate Treasurer qualifications.
Navin Anand
Navin brings over 15 years of experience in software engineering, previously leading a team of 100 engineers for Verifone, one of the world's largest multinational payment and POS solutions providers. During his time at Verifone, he crafted software solutions for several blue-chip brands, including McDonald's and Visa. Navin is recognized for his data-driven leadership and problem-solving with expertise in streamlining software engineering delivery and QA processes through advanced systems automation and project management. Navin graduated from Northern Illinois University with a Master's in Electrical Engineering, and Technology and Management.
Steven Bernstein
Steven is an entrepreneur, executive, director, and philanthropist with over 30 years of experience developing and executing strategic business plans. He is the former Chief Executive Officer and current Chairman of SBA Communications, a Nasdaq-listed real estate investment trust company with global wireless infrastructure operations. Steven founded SBA Communications in 1989 and took it from an entrepreneurial start-up venture to an S&P 500 public company, raising billions of dollars to capitalize the business through a variety of financings. Additionally, he formed Bernstein Realty LLC, a real estate investment vehicle, in addition to the Steven Bernstein Family Foundation, focused on contributing to many non-profit organizations including those serving children and youth. Mr. Bernstein received a Bachelor of Science in Business Administration with a major in Real Estate from the University of Florida.
Patricia Glassford
Patricia is an accomplished finance executive having spent over 30 years at GE serving in various Chief Financial Officer positions with progressive responsibility in industrial, media (NBC Universal), and financial services (GE Capital) segments of the company. She has developed exceptional expertise in various areas of operations, including manufacturing, marketing, sales, international, audit, restructuring, treasury, acquisitions, and divestitures. Patricia has provided financial and operational leadership in both coordinating working capital and capital expenditure initiatives across the entire GE portfolio and has received the GE Chairman's Award numerous times for her contributions to the business. Patricia received a Bachelor of Science in Finance from Fairfield University.
Amanda Lannert
Amanda is Chief Executive Officer of Jellyvision, an employee benefits software company. She has been a key figure in driving the company's success, focusing on corporate strategy, improving processes to scale operations, partnership development, and customer acquisition to continue fueling growth. Under Amanda's leadership, Jellyvision has grown to serve more than 1,500 clients, many of which are Fortune 1000 clients, through its software platform ALEX. Before Jellyvision, Amanda managed global brands for Kellogg's while at Leo Burnett, developing marketing strategies and plans specializing in new brand development and youth marketing. Amanda attended Haverford College and The University of Edinburgh. She also serves on the board of Hyde Park Angels, 1871, SpotHero, Equilibria, KnowledgeHound, and Popular Pay.
Phil Schwarz
Phil has an extensive background in growth and venture capital investment strategy. Phil is a Partner at Corazon Capital, a VC and private equity investment firm specializing in building startups, and currently serves as Chief Strategy Officer for Nasdaq-listed Corazon Monoceros, an operator-led SPAC focusing on consumer technology. Before his current role, Phil served as Chief Marketing Officer for Tinder, overseeing the company's brand, growth, and retention marketing. His previous roles include VP of Growth Initiatives at Match Group, a division of IAC, as well as Executive Director at Kaplan and Kaplan Ventures, Associate Director at UBS Investment Bank, and various other senior finance and advisory positions. Mr. Schwarz received a Bachelor of Business Administration in Management Information Systems from Ohio University and an MBA in Finance, Accounting and Entrepreneurship from The University of Chicago Booth School of Business.
Sergey Sherman
Sergey holds over 20 years of professional experience across investment banking and finance with expertise in private equity, M&A, leveraged finance, and credit. Sergey is Managing Director at Tuatara Capital, L.P, where he is responsible for all aspects of the investment process including origination, transaction structuring, due diligence, financing, and portfolio management. Throughout his career, Sergey has played leadership roles in executing over $50 billion M&A, debt, and equity capital markets transactions. Before Tuatara, Sergey held senior finance positions at Societe Generale, RBC Capital Markets, J.P. Morgan, and GE Capital. Sergey holds a Bachelor of Science in Electrical Engineering from Carnegie Mellon University and an MBA from George Washington University.
Jon Trauben
Jon Trauben is an active participant in the cannabis industry as an investor, association member, mentor, and board member. He brings a wealth of experience and management expertise with a 25-year record as a seasoned commercial real estate, capital markets, and finance executive. Jon has held senior positions on Wall Street while at Barclays, Credit Suisse, Cantor Fitzgerald, and Hunt Companies where he was a business leader, lender, trader, and investor. While at Barclays and Credit Suisse he was a Managing Director and senior member of the real estate finance group and was a participant in all major business management, strategic growth, and capital allocations. Jon earned a Bachelor of Arts in Political Science from Rutgers University and has a Masters of Science in Real Estate from New York University. Jon held FINRA Series 7 and 63 licenses.
Sincerely,
DISCLAIMER
THIS WEBSITE/NEWSLETTER IS A WHOLLY OWNED SUBSIDIARY OF ONE22 MEDIA, LLC, HEREIN REFERRED TO AS O22, LLC
OUR REPORTS/RELEASES ARE A COMMERCIAL ADVERTISEMENT AND ARE FOR GENERAL INFORMATION PURPOSES ONLY. WE ARE ENGAGED IN THE BUSINESS OF MARKETING AND ADVERTISING COMPANIES FOR MONETARY COMPENSATION.  WE HAVE BEEN COMPENSATED A FEE OF SIXTEEN THOUSAND USD BY A THIRD PARTY, RIVERBEND RESOURCES, LLC FOR A ONE DAY SBIG AWARENESS CAMPAIGN.     NEVER INVEST IN ANY STOCK FEATURED ON OUR SITE OR EMAILS UNLESS YOU CAN AFFORD TO LOSE YOUR ENTIRE INVESTMENT. THE DISCLAIMER IS TO BE READ AND FULLY UNDERSTOOD BEFORE USING OUR SERVICES, JOINING OUR SITE OR OUR EMAIL/BLOG LIST AS WELL AS ANY SOCIAL NETWORKING PLATFORMS WE MAY USE.PLEASE NOTE WELL: O22 LLC AND ITS EMPLOYEES ARE NOT A REGISTERED INVESTMENT ADVISOR, BROKER DEALER OR A MEMBER OF ANY ASSOCIATION FOR OTHER RESEARCH PROVIDERS IN ANY JURISDICTION WHATSOEVER.RELEASE OF LIABILITY: THROUGH USE OF THIS WEBSITE VIEWING OR USING YOU AGREE TO HOLD O22, LLC, ITS OPERATORS OWNERS AND EMPLOYEES HARMLESS AND TO COMPLETELY RELEASE THEM FROM ANY AND ALL LIABILITY DUE TO ANY AND ALL LOSS (MONETARY OR OTHERWISE), DAMAGE (MONETARY OR OTHERWISE), OR INJURY (MONETARY OR OTHERWISE) THAT YOU MAY INCUR. THE INFORMATION CONTAINED HEREIN IS BASED ON SOURCES WHICH WE BELIEVE TO BE RELIABLE BUT IS NOT GUARANTEED BY US AS BEING ACCURATE AND DOES NOT PURPORT TO BE A COMPLETE STATEMENT OR SUMMARY OF THE AVAILABLE DATA. O22 LLC ENCOURAGES READERS AND INVESTORS TO SUPPLEMENT THE INFORMATION IN THESE REPORTS WITH INDEPENDENT RESEARCH AND OTHER PROFESSIONAL ADVICE. ALL INFORMATION ON FEATURED COMPANIES IS PROVIDED BY THE COMPANIES PROFILED, OR IS AVAILABLE FROM PUBLIC SOURCES AND O22, LLC MAKES NO REPRESENTATIONS, WARRANTIES OR GUARANTEES AS TO THE ACCURACY OR COMPLETENESS OF THE DISCLOSURE BY THE PROFILED COMPANIES. NONE OF THE MATERIALS OR ADVERTISEMENTS HEREIN CONSTITUTE OFFERS OR SOLICITATIONS TO PURCHASE OR SELL SECURITIES OF THE COMPANIES PROFILED HEREIN AND ANY DECISION TO INVEST IN ANY SUCH COMPANY OR OTHER FINANCIAL DECISIONS SHOULD NOT BE MADE BASED UPON THE INFORMATION PROVIDED HEREIN. INSTEAD O22, LLC STRONGLY URGES YOU CONDUCT A COMPLETE AND INDEPENDENT INVESTIGATION OF THE RESPECTIVE COMPANIES AND CONSIDERATION OF ALL PERTINENT RISKS. READERS ARE ADVISED TO REVIEW SEC PERIODIC REPORTS: FORMS 10-Q, 10K, FORM 8-K, INSIDER REPORTS, FORMS 3, 4, 5 SCHEDULE 13D.O22, LLC IS COMPLIANT WITH THE CAN SPAM ACT OF 2003. O22, LLC DOES NOT OFFER SUCH ADVICE OR ANALYSIS, AND O22, LLC FURTHER URGES YOU TO CONSULT YOUR OWN INDEPENDENT TAX, BUSINESS, FINANCIAL AND INVESTMENT ADVISORS. INVESTING IN MICRO-CAP AND GROWTH SECURITIES IS HIGHLY SPECULATIVE AND CARRIES AND EXTREMELY HIGH DEGREE OF RISK. IT IS POSSIBLE THAT AN INVESTORS INVESTMENT MAY BE LOST OR IMPAIRED DUE TO THE SPECULATIVE NATURE OF THE COMPANIES PROFILED.THE PRIVATE SECURITIES LITIGATION REFORM ACT OF 1995 PROVIDES INVESTORS A SAFE HARBOR IN REGARD TO FORWARD-LOOKING STATEMENTS. ANY STATEMENTS THAT EXPRESS OR INVOLVE DISCUSSIONS WITH RESPECT TO PREDICTIONS, EXPECTATIONS, BELIEFS, PLANS, PROJECTIONS, OBJECTIVES, GOALS, ASSUMPTIONS OR FUTURE EVENTS OR PERFORMANCE ARE NOT STATEMENTS OF HISTORICAL FACT MAY BE FORWARD LOOKING STATEMENTS. FORWARD LOOKING STATEMENTS ARE BASED ON EXPECTATIONS, ESTIMATES, AND PROJECTIONS AT THE TIME THE STATEMENTS ARE MADE THAT INVOLVE A NUMBER OF RISKS AND UNCERTAINTIES WHICH COULD CAUSE ACTUAL RESULTS OR EVENTS TO DIFFER MATERIALLY FROM THOSE PRESENTLY ANTICIPATED. FORWARD LOOKING STATEMENTS IN THIS ACTION MAY BE IDENTIFIED THROUGH USE OF WORDS SUCH AS PROJECTS, FORESEE, EXPECTS, WILL, ANTICIPATES, ESTIMATES, BELIEVES, UNDERSTANDS, OR THAT BY STATEMENTS INDICATING CERTAIN ACTIONS & QUOTE; MAY, COULD, OR MIGHT OCCUR. UNDERSTAND THERE IS NO GUARANTEE PAST PERFORMANCE WILL BE INDICATIVE OF FUTURE RESULTS.IN PREPARING THIS PUBLICATION,O22, LLC HAS RELIED UPON INFORMATION SUPPLIED BY ITS CUSTOMERS, PUBLICLY AVAILABLE INFORMATION AND PRESS RELEASES WHICH IT BELIEVES TO BE RELIABLE; HOWEVER, SUCH RELIABILITY CANNOT BE GUARANTEED. INVESTORS SHOULD NOT RELY ON THE INFORMATION CONTAINED IN THIS WEBSITE. RATHER, INVESTORS SHOULD USE THE INFORMATION CONTAINED IN THIS WEBSITE AS A STARTING POINT FOR DOING ADDITIONAL INDEPENDENT RESEARCH ON THE FEATURED COMPANIES. THE ADVERTISEMENTS IN THIS WEBSITE ARE BELIEVED TO BE RELIABLE, HOWEVER, O22, LLC AND ITS OWNERS, AFFILIATES, SUBSIDIARIES, OFFICERS, DIRECTORS, REPRESENTATIVES AND AGENTS DISCLAIM ANY LIABILITY AS TO THE COMPLETENESS OR ACCURACY OF THE INFORMATION CONTAINED IN ANY ADVERTISEMENT AND FOR ANY OMISSIONS OF MATERIALS FACTS FROM SUCH ADVERTISEMENT. O22, LLC IS NOT RESPONSIBLE FOR ANY CLAIMS MADE BY THE COMPANIES ADVERTISED HEREIN, NOR IS O22, LLC RESPONSIBLE FOR ANY OTHER PROMOTIONAL FIRM, ITS PROGRAM OR ITS STRUCTURE. 022, LLC IS NOT AFFILIATED WITH ANY EXCHANGE, ELECTRONIC QUOTATION SYSTEM, THE SECURITIES EXCHANGE COMMISSION OR FINRA.